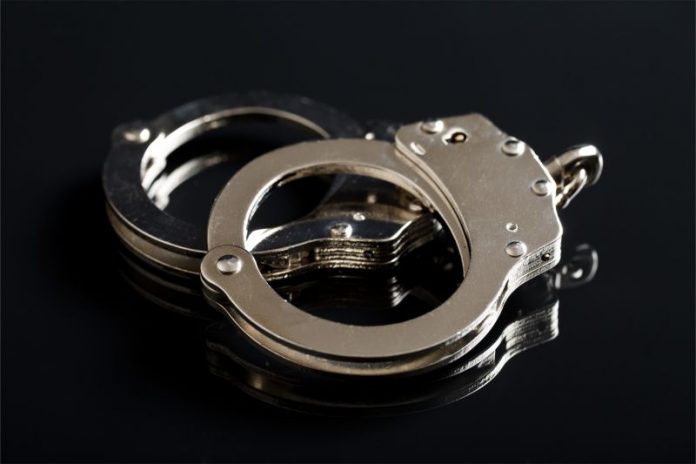 Peachtree City officers were notified the morning of Sept. 10 that law enforcement cameras identified a vehicle entering Peachtree City from Tyrone as having been involved in a previous shoplifting case. After locating the vehicle unoccupied in the Walmart parking lot, officers kept watch until two females were seen exiting the store and returning to the vehicle.
After both were detained, it was determined that they had shoplifted just over $500 in merchandise from the store and one of the suspects already had an active warrant out of Peachtree City for shoplifting. Both were taken to jail.
Alazia Dorsey, 17, of Union City was charged with felony shoplifting and giving a false name to an officer. Jasmine Hayes, 20, of Union City was charged with felony shoplifting and forgery in the second degree, also a felony.
Peachtree City police arrested a man in the wee hours of Sept. 10 at his girlfriend's Fayetteville house a few days after he led them on a car chase through a large portion of the western part of the county.
The action began late in the evening Sept. 5 when an officer observed a vehicle going northbound on Hwy. 74 near the Georgian Park intersection, the driver having made numerous traffic violations and exhibiting driver behavior consistent with impairment. When directed to stop, the driver sped up and led officers on a chase on Hwy. 74 into Fairburn, where the vehicle was disabled. The driver fled the scene but was later identified.
Walter Pogue, 27, of Snellville is in Fayette County Jail facing a felony count of fleeing or attempting to elude, along with 34 traffic violations.
Elsewhere in Peachtree City over the weekend, an officer conducted a traffic stop the afternoon of Sept. 8 on Dividend Drive due to multiple violations, and the driver was found to be wanted and also in possession of suspected cocaine. Dean Fawley, 37, of Newnan was arrested and taken to Fayette County Jail.
Charges listed on the jail log included a felony drug count and a number of lesser charges including three counts of shoplifting and one each of no proof of insurance, driving with suspended registration, and open container.
An equipment violation led to a Sept. 9 traffic stop just after midnight at Hwy. 74 and Georgian Park. A probable cause search revealed that the driver was in possession of three controlled substances.
Aakira Neely, 40, of College Park was taken to Fayette County Jail and charged with three felony drug counts, a felony charge of possession of a firearm in commission of a crime, possession/use of drug-related objects, and three traffic violations including obscured/missing license plate, no proof of insurance, and removed/false/defaced tag.
Another traffic stop in the wee hours of Sept. 9 took place near the Home Depot. The driver was found to have a suspended license, some marijuana inside his clothing and a firearm inside his vehicle. The officer confirmed that he was wanted out of Troup County for identity theft. Jomarcus Brown, 26, of Hogansville was arrested and taken to Fayette County Jail.