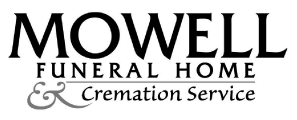 Hope Hamilton Lytton went home to be with her heavenly Father on May 10, 2023. She was born to the late Bobby Hamilton and the late Helen Octavia Hamilton on April 20, 1957, in Pascagoula, MS.
Hope grew up in Mississippi. She had a close-knit family and always said she was the favorite as the only daughter! Her beloved Gulf Coast never left her heart, and she enjoyed many trips to be near the water, go fishing and enjoy the salt air.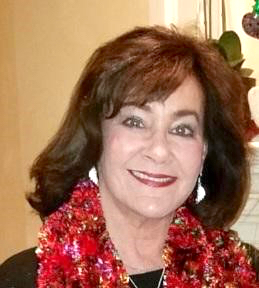 Hope graduated from Pascagoula High School in 1975 and attended Mississippi State University where she was a member of Chi Omega sorority. After graduation, she got the bug to travel and applied to be a flight attendant with Delta Air Lines.
It was at Delta that she met the love of her life, Brad. They married and enjoyed their airline careers beginning in New Orleans, LA. After the birth of their only son, Jordan Houston Lytton, they moved and settled in Peachtree City, GA in 1987.
Hope and Brad were gracious hosts and frequently entertained in their lovely home. They enjoyed their many friendships, supper club dinners, involvement in their community and traveling to many beach destinations as a family. They were also active in their church, the local Boy Scouts and many activities Jordan was involved in.
Hope also participated in charitable work with the local Beta Sigma Phi sorority and other organizations in town. She was always willing to help with fundraisers and events to raise money for various charities.
Hope had a love and knack for decorating. With a friend, she dabbled in an interior design business and took great care making her lovely house a warm and inviting home. Through the years, she helped many of her close friends do the same by taking them shopping and helping with design and decor ideas.
When Brad battled cancer for ten years, his attitude and upbeat personality never ceased to amaze her and their family. Brad passed away at home in August 2018, with Hope by his side. She continued to mourn his passing but celebrated the wonderful times they shared in their 35 years of marriage.
Hope will be deeply missed and long celebrated by her friends and family. The one common attribute everyone shared about Hope was that she had a heart of gold. She never missed the opportunity to make and take a delicious dish to those who needed a gift of food.
She was a southern Belle who would regale her time as a beauty queen and would drag her crown out if you wanted to see it! She would give you anything she had and was always willing to share her time, beautiful smile and quick wit with those she loved. She was an attentive and loving mother and eventually a grandmother to their only grandchild, Jace Benjamin Lytton.
She is preceded in death by her mother, father, brother Raymond and devoted husband, Brad.
She is survived by her son and grandson; step mother Frances, Lucedale, MS; brother Bobby, Pascagoula, MS; step sister, Anne Wilson (Wayne), Pascagoula and stepbrother, Phil Howell (Gwen), Lafayette, LA; her cousin Jasmin Clark, Meadville, MS; niece and nephew, Misti Perkins and Chad Hamilton.
She is also survived by brother-in-law Jeff (Bernie) and his family, Bedford, IN. Additionally, she is survived by special friend, Skip Cashman.
A service will be held at a later date in Barrancas National Cemetery, NAS Pensacola, FL. We welcome you to leave your condolences, thoughts, and memories of Hope on our Tribute Wall.
In lieu of flowers, the family requests donations be made in Hope's name to Clothes Less Traveled, 459 Highway 74 South, Peachtree City, GA 30269
Mowell Funeral Home & Cremation Service, Fayetteville, www.mowells.com