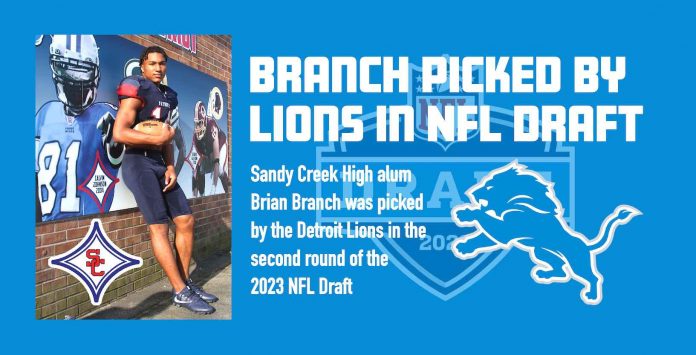 Another Patriot is making the move from Tyrone to Motown. Sandy Creek High alum Brian Branch was selected by the Detroit Lions in the second round of the 2023 NFL Draft.
This past season, Branch was a 1st team All-American at safety for the University for the Alabama.
Branch will head to Detroit hoping to replicate the success of fellow Patriot Calvin Johnson. Johnson was drafted number 2 overall in 2007 and went on to an illustrious career with the Lions, capped off by induction into the Pro Football Hall of Fame in 2021. Below, Branch in action for Sandy Creek High School.