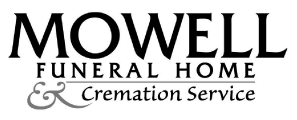 Charles Eugene Anderson, 84, of Fayetteville, former District Director of the U.S. Small Business Administration for the State of Georgia, passed away Wednesday, May 3, 2023, at Piedmont Fayette hospital with his beloved wife, Gaele Anne (Shea) Anderson at his bedside.
For years, he had courageously and with great dignity traversed a myriad of illnesses including Lymphoma and Lymphedema. Through it all, he never lost his faith in God and kept his focus on eventually reaching his Heavenly Home.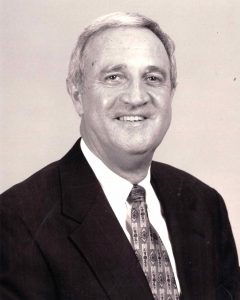 Charles was born in Holly Springs, Georgia to the late William Paul and Effie Elizabeth (Grizzle) Anderson. He attended Marietta High, the Georgia State School of Banking, and the Federal Executive Institute in Virginia.
Following graduation from high school, he joined the US Air Force and honorably served four years. After discharge, he initially worked in the loan and finance sector, then moved on to community banking, quickly moving up the ladder in the J. Mack Robinson Banking Group serving at the executive level as executive vice president and president in community banks.
With the consolidation of smaller banks into large national banks, Charles joined the SBA to better pursue his desire to help small businesses grow. He eventually entered SBA's District Director Development Program and served around the country as deputy in several district offices and as Director in the Providence, RI Office, the South Florida office, where he was elevated to Senior Executive Service, and finally to the Georgia District office.
Charles was known for his community, civic and church involvement. He was a doer, a giver, and a server. As an example, he was former president of the Jaycees and Lions Clubs, member of the Kiwanis, and the Board of Governors of the Miami Chamber of Commerce.
Also recognized for his public speaking skills, Charles was frequently asked to speak at many local and national conferences. He was a guest lecturer at Florida Gulf Coast University, Keynote Speaker at an Annual Florida meeting of the Comptroller of the Currency as well as Keynote Speaker at a National Conference of Robert Morris and Associates to name a few.
He was a former deacon, a former Gideon, he established a Food-4-Kids backpack program to provide weekend meals to hungry children and with his wife, worked Saturdays in the housing projects of Marietta. Teaching Sunday school and vacation Bible school with his wife of 31 years brought him great joy.
In addition to his wife, Charles' survivors include his daughter, Nicole (Paul) Morris of Fayetteville; stepson, Gregory (Christine) Pesaturo of New Canaan, CT, stepdaughter, Kelly (Greg) Carello of Smithfield, RI; granddaughter, Noel (Rev. Kevin) Miller; grandson, Justin Knowles; granddaughter, Bailey (Rich) Day; grandson, Matthew Carello; granddaughter, Mackenzie Carello; grandsons, Brady and Owen Pesaturo with whom he shared his life-long passion for catch and release fishing; great-grandsons, London and Ezra Miller and great granddaughters, Emma and Ellie Duncan. Also surviving are his brother, Robert Anderson of Marietta, and sisters, Betty Sue Caswell of Dallas, and Kathryn (Bob) Dixon of Statesboro along with many nieces and nephews.
He is preceded in death by his first wife, Margaret (Barefoot) Anderson and daughter, Kimberly Knowles Forbes, and siblings, Faye Smith, Loyace Barnes, John Franklin Anderson and Billy Paul Anderson.
The family will receive friends at 10:00 AM on Saturday, May 20, 2023, followed by a Celebration of Life in Charles' honor at 11:00 AM at Flat Creek Baptist Church, 161 Flat Creek Trail, Fayetteville.
If you are considering flowers, please consider a donation to Samaritans Purse or the Wounded Warrior Project in his honor instead.
The family extends deepest thanks to Dr. Jonathan Bender and the staff of Piedmont Cancer Institute for their compassionate caring over the years and to the staffs of the Fayetteville Fire EMS and the Piedmont Hospital IMCU and 4W for their tender loving care and support in his last days.
We welcome you to leave your condolences, thoughts, and memories of Charles on our Tribute Wall.
Mowell Funeral Home & Cremation Service, Fayetteville, www.mowells.com