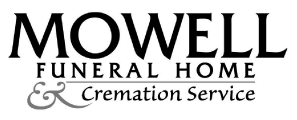 Antoinette "Toni" Kuhlman Burk, 93, of Sharpsburg, Georgia, passed away on February 26, 2023. She was born on December 11, 1929, in Wisconsin, to the late Alvin and Ruth Kuhlman.
Toni loved children and was a first-grade teacher in Tucson, Arizona, where she inspired youngsters for over 30 years. She will be remembered best as a loving and dedicated friend, mother, and grandmother.
Toni is preceded in death by her loving husband, Marcus Burk. She is survived by her children, David (Teresa) Burk, Kimberly (Charlie) Calamoneri, Steven (Susie) Burk, and Jennifer (Van) Weaver; grandchildren, David, Monica, Hannah, Joseph, Marcus, Caitlin, Cassie, Jordan, and Savannah; great-grandchildren, Addy, Robbie, Anthony, Caitlyn, Emilie, Eryn, Hayden, and Easten; and great-great-grandchild, Ezra; as well as extended family and friends.
A funeral service will be held at 2:00 PM on Monday, March 20, 2023, at the Christ our Shepherd Lutheran Church, Peachtree City. The family will receive friends from 10:00 AM – 11:00 AM prior to the service at the funeral home. Interment will take place at East Lawn Cemetery, Tucson, beside her husband.
In lieu of flowers we ask that donations be made in Antoinette's name to Doctors without Borders.
We welcome you to provide your condolences, thoughts, and memories on our Tribute Wall.
Mowell Funeral Home & Cremation Service, Peachtree City, www.mowells.com