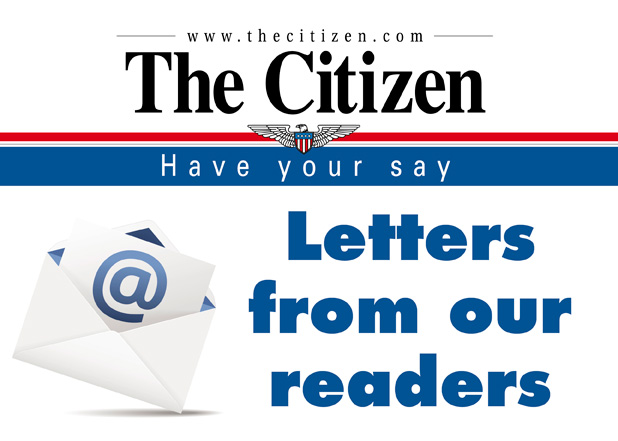 I recently watched "The Killing Fields," a 1984 British movie about the genocidal slaughter under the brutal Communist regime of the Khmer Rouge, which ruled Cambodia from 1975-1979.
Estimates vary, but one can probably say that the Khmer Rouge killed approximately 2 million of their fellow countrymen out of a population of 8 million, meaning one quarter of the population was decimated in the pursuit of a Communist utopian fantasy.
There were many targets for death, but some of the groups included: Christians, Buddhists, professionals, anyone who had anything to do with Western culture, teachers, members of the previous government and their families, minority groups, and anyone who didn't toe the line vocally and enthusiastically.
Khmer Rouge troops and agents emptied the cities and forced nearly everyone to work in the fields, which doubled as re-education camps where one of the main goals was to destroy every ounce of traditional thinking, up to and including the basic idea of family.
These fields were also where much of the killing was done, often by machete or bare hands, and so garnered the term "the killing fields."
Children were given guns and positions of leadership based on the idea that they were untainted by previous ways of thinking due to their young age and could be trusted to accept and carry out the new ideology.
While Communist regimes are notorious for killing millions in pursuit of their ideology, it's hard to find a more destructive and tragic case than Cambodia. The Khmer Rouge regime was so bad that even the Vietnamese Communists could no longer tolerate them and ended their rule in 1979 by invading and taking over the country.
What struck me about the movement was how the Khmer Rouge used children to effect the destruction of societal, religious, and national traditions, completely ignoring their actual welfare and instead employing them as tools to achieve the self-serving, evil goals of the Khmer Rouge leadership.
I see a parallel in our society today, where gender ideologues are using children for their own selfish purposes regardless of the harm that may be done to their innocence, mental well-being, or physical health.
While adults who condone gender transition for young children claim they are doing so for their benefit, it's clear that those adults are really just using them to virtue signal about their own progressive bona fides, or getting a sexual thrill by dancing scantily clad in front of children, or ameliorating their own misgivings and doubts by convincing children of the rightness of their behavior.
If these activists in the LGBTQ community — and I want to be clear that I don't believe all LGBTQ people condone this behavior — were truly concerned about the children, they would allow and welcome scientific studies into the effects of "gender affirming care" for children, but they don't.
Instead, they ignore the basic data we have which shows that suicidality is higher for those who "transitioned" as either children or adults, or actively discourage such studies as inherently transphobic and hostile to their very existence.
Tech companies like TikTok (an organ of the Chinese Communists) and Instagram also prey on these children mercilessly to generate ad revenue, regardless of how much their content may be harming children. As just one example, the CDC says the teenage girl suicide rates are up 60% from 10 years ago.
If all this "gender affirming" nonsense were really being done for the benefit of the kids, wouldn't the suicide rate be going down? No. It's shooting up in correlation with a sudden mass influx of gender-confused children, who are encouraged in this madness by big tech, Hollywood, and the Democratic Party.
But, just like the Khmer Rouge of 50 years ago, the gender ideologues aren't letting the destruction of their policies stop their movement. In fact, they double-down, and accuse legislators who want to prohibit permanent physical changes for minors and ban kids from drag shows as "dangerous," as White House press secretary Karine Jean-Pierre recently opined.
And, just like the Khmer Rouge, they turn upside down the natural order of society, pitting kids against their own parents by entrusting public employees with decisions about gender without parental consent, and claiming that a child's subjective view of themselves trumps all else, even if it directly contradicts their very physical, and meaningful, reality.
One final similarity is a hatred of religion because it stands in the way of achieving their Marxist goals. Both Cambodian Communist dictators and modern gender ideologues explicitly reject God because it is impossible to reconcile their worldview with the God of nature and reality itself.
God would simply not "make a mistake" and create a boy who's really a girl, nor does it conform to his will that the family should be split apart for the supposed liberation and flourishing of the child.
Finally, both Communist and gender ideologues believe their "gods" to be supreme and will brook no opposition from the God of the Bible, or even the gods of Buddhist tradition.
I know this analogy can only be taken so far and do not believe gender activists desire the mass slaughter seen in Cambodia or other dictatorial regimes. But their willingness to exploit and use children to give themselves cover and achieve their deeply selfish ends is definitely similar in kind, if not degree.
However, the good news is that the philosophical, psychological, and moral incoherence that eventually brought an end to Communism in many countries will also bring about the defeat of gender ideology.
I'm not sure why a movement that seeks to teach young people to hate their bodies to the point of chopping off significant chunks of it has gained any traction in our society, although I do believe it's a direct result of our continuing rejection of God.
But, be that as it may, we must speak the truth and not be cowed by the false claims of compassion and concern, for these types of ruses have always been used by charlatans of many times and places to justify their insane, destructive campaigns to forcibly re-imagine the human person and society.
Such utopian claims usually end in true suffering and death and cannot be allowed to endanger our children any longer. I'm glad to see lawmakers finally passing legislation to protect children from this kind of predation, but we will also need everyday people and church leaders to stand up to this latest scourge of Marxist insanity.
Trey Hoffman
Peachtree City, Ga.