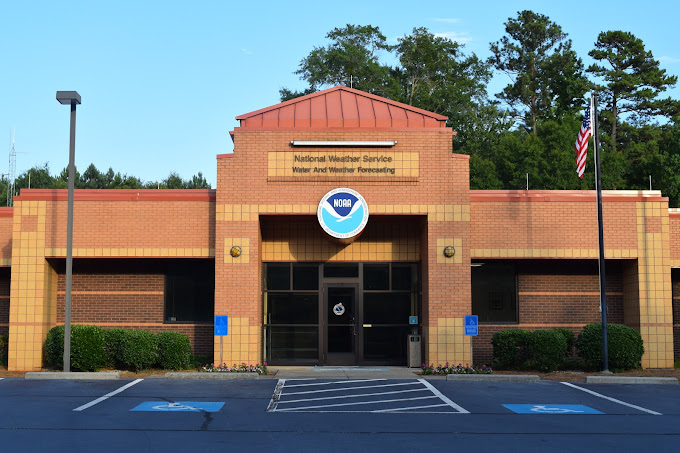 Beginning Summer 2023, prospective and current Georgia Tech students will have three new Bachelor of Science degrees to choose from in the School of Earth and Atmospheric Sciences, including one that involves the National Weather Service Forecast Office in Peachtree City as an integral partner in providing practical instruction for students in the B.S. Atmospheric and Ocean Sciences (AOS) Degree.
The AOS degree program uses the current Meteorology track as its foundation and will include aspects of Atmospheric Sciences, Oceanography and Climate Sciences.
• EAS will continue to offer courses needed for American Meteorological Society (AMS) certifications as well as those required for eligibility for National Weather Service meteorology jobs.
• Some courses will be reduced and others added (e.g., the existing course Physics of Weather will now be formally required instead of Earth Processes; the National Weather Service Practical Internship course in partnership with NWS Peachtree City will continue).
The NWS local office is located at the Atlanta Regional Airport – Falcon Field off Dividend Drive in Peachtree City.
The AOS degree is designed to take advantage of Atlanta as a "hotspot" for major meteorological organizations including The Weather Channel, CNN, local stations in a top 10 TV market, and the National Weather Service (NWS) Peachtree City, Georgia office.
The degree also builds on Georgia Tech's existing expertise in Atmospheric Chemistry, Oceanography, Climate Dynamics, Paleoclimatology and Paleoceanography, and meteorological research.
AOS degree recipients looking for jobs or graduate research can target the energy sector, insurance risk modeling, broadcast meteorology, consulting, data analytics, aviation, military, and K-12 education, among other positions.