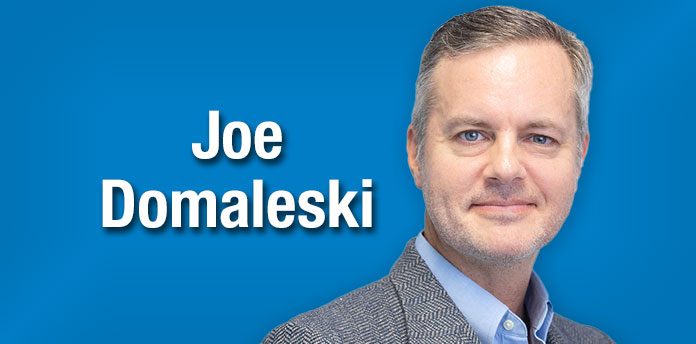 As a society, we've gotten comfortable – perhaps too comfortable. When we turn on the faucet, we expect clean water to flow. When we turn on the light switch, we expect the lights to come on. When we're ready to eat, we pop something into the microwave, and out comes a dinner. Most of us have not had to go to a well to get water, ignite a lantern to get light, or go hunting for our own food. Yet, behind the scenes, a lot is involved to provide modern conveniences that we all take for granted. What happens when the lights don't come on or there's no food to eat? Most people don't know what to do. The truth is, everyone needs to eat but few are willing to hunt. They just expect things to happen. Let's look at this from a small business perspective.
If you're a customer, you expect your vendors and merchants to do what they say they're going to do. A consumer can reasonably expect a business to maintain advertised hours of operation, sell what's on the menu or the shelves, and provide some level of customer support or advice about their products or services. This sort of expectation is reasonable whether you're a consumer or a business buying something.
If you're a business, you have a reasonable expectation that a customer will respect your hours of operation, ask for things that you can actually supply or do, and pay for your products or services rendered. You can consult with an attorney to get a legal definition of a contract and consideration, but in plain terms there exists an exchange of value when a sales transaction occurs.
If you're an employee, you rely on your employer to provide a safe working environment, proper resources to do your job and pay you for your work. I'm not a human resources expert, but speaking as an employer I also try to create an enjoyable working environment and genuinely want my staff to enjoy their jobs. I know that employees rely on me to manage the business properly by finding the right customers, putting together the right employee team, and ensuring that operations run as smoothly as possible.
Running a business is not for the faint of heart, particularly a small business. The business owner is personally involved in ensuring the business has a steady stream of customers (sales & marketing), provides quality products & services (operations), has a great team of employees (human resources), and has money to make it all work.
What happens when the business systems don't work? During COVID, many businesses experienced and are continuing to handle massive supply chain disruptions. In the post-COVID era, the labor market has been all over the place. We've seen companies struggle to hire and pay for new employees and now many of those employers are laying people off. Customers are continuing to deal with service delays, inflated prices, and long wait times. Employees are having to learn new skills to stay current and be flexible during up-and-down business conditions all while managing their careers in a changing labor market.
It's the small business (and non-profit) leader who has to be the hunter so that everyone can eat. The leader has an obligation to ensure the business strategy is sound so that customers are served, employees are happy, and the system works. Unfortunately, most people in the marketplace aren't hunters and truly don't appreciate where things come from. They just expect it all to work.
During this holiday season, I'd ask that you take some time to appreciate the hunters working to make sure our economy, particularly the local small business economy, is functioning properly. Have patience with your suppliers and merchants who are working hard to ensure your needs are met. Respect boundaries put in place so that employees can enjoy the holiday season away from work. Employees, have patience with your employers who are doing their best to juggle the competing needs of customers, suppliers, and vacations. Don't let your own needs go unmet, but be flexible in understanding the bigger picture.
Everyone wants to eat, but most don't know where the food comes from. Most people don't know how hard it is to find new customers, make sure products & services are delivered on time, pay invoices & wages on time, and do all of that with a smile during this holiday season. It's easy to be a consumer, but not as easy to be a producer.
Hunters, stay strong.
[Joe Domaleski, a Fayette County resident for 25 years, is the owner of Country Fried Creative – an award-winning digital marketing agency located in Peachtree City. His company was the Fayette Chamber's 2021 Small Business of the Year.  Joe is a husband, father of three grown children, and proud Army veteran.  He has an MBA from Georgia State University and enjoys sharing his perspectives drawing from thirty years of business leadership experience. ]