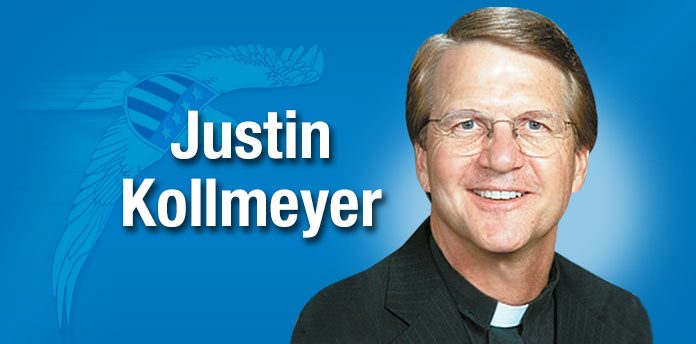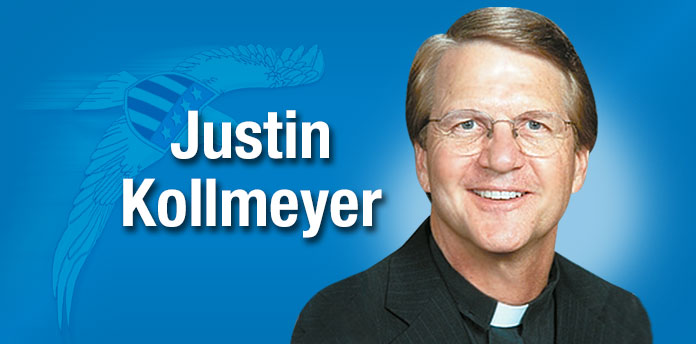 Maybe you have or maybe you have not ever heard the following line of thinking about Jesus. It goes like this. Jesus could only be one of three things.
1. Either he was a liar, a con man, a shyster, a "snake oil salesman." (And definitely the GOAT on that! Greatest Of All Time.)
2. Or he was a complete lunatic, a true mental health case, a disillusioned psychotic.
3. Or he was exactly who he said he was and still is, and that is the Only Son of God, One with God.
Many years ago I learned that this was a famous proposition posed by the great theologian C.S. Lewis. However, with further research I have learned that it has two previous points of origin.
Apparently, in the mid-1800s a Scottish Christian preacher by the interesting name of "Rabbi" John Duncan formulated it, called it a "trilemma" (a great name), and wrote of it in his Colloquia Peripatetica.
Then, in 1936, a theologian by the name of Watchman Nee (another great name, "Watchman") made a similar argument in his book, "Normal Christian Faith."
Finally, in 1942, C.S. Lewis began giving oral lectures on this subject and then included it in his classic book Mere Christianity in 1952.
As I recently read more on this premise about Jesus, I discovered that it actually follows one more line of thinking and reasoning. The first thing that many people have thought throughout the years since Jesus earthly life is that Jesus was a "good man, a fine moral teacher." In Mere Christianity, Lewis argues quite successfully that nothing from the life and words of Jesus nor any passages of the Bible would indicate that this is all he was or claimed to be.
So, we are left with the three choices. There are most certainly those who would indeed interpret the life of Jesus as a liar, a con man, a shyster, a "snake oil salesman." And yes, if this is what he was, he was most definitely the GOAT! Think of all the people he would have had to fool when he was on earth and how many people he would be continuing to fool in the 2,000 years since. Please conclude with me that this would be impossible.
It has been said that the people who first began to believe him to be God's Son were those who would be the most unlikely to believe such a thing, that is the Jewish people. Their basic faith for centuries was there was only One God, monotheism, a most unlikely faith to accept an equal to the One God.
Choice number two has not been overly proposed, but we would certainly have to acknowledge that if Jesus was not just a lying shyster, and if he was not truly God's Only Son, then he had to have been "flat-out-crazy." Imagine someone going around claiming to be directly from heaven, claiming to have the same power as God, claiming to be "one with God."
The people Jesus encountered on earth would certainly have identified him as filled with demons and had him hog-tied and thrown over a cliff as the most evil spirit they had ever encountered. Please conclude with me that this is certainly not the reality.
So, we come to our third choice. We come here acknowledging that he was most certainly not just a liar (that would never have worked), and acknowledging that he was most certainly not mentally ill (no indication whatsoever). So what was he? Who was he?
Every indication, every recording of his words and actions, every power of deductive reasoning brings us to only one conclusion: Jesus of Nazareth, this Jesus of the Bible, was exactly who he said he was and still is – God's Only Son, who lived the perfect life, died on the cross to forgive us all our sins, and rose again that we too might have eternal life. Please join me in believing with conviction this Good News of our saving faith in our Lord and Savior Jesus Christ!
With no disrespect to C.S. Lewis, I must not, however, leave it only there. Knowing the hardness and skepticism of the human heart to believe in such an overwhelming Truth, God gave us the perfect solution to figuring out who Jesus really was and is. And that is His Holy Spirit.
For it is the Holy Spirit who works faith in our hearts. It is the Holy Spirit who assures us and comforts us that Jesus is who he says he is and that he is most capable of this work of our salvation.
And we most certainly have been given the Holy Spirit, who is alive and well and working in us. We were given the Holy Spirit in the water and Word of our Baptism, and we continue to receive him daily as he works in us through our reading and studying of the Bible, hearing sermons preached, in the Sacrament of Holy Communion, and in the sharing of our faith with one another.
Martin Luther put it this was in his explanation of the Holy Spirit.
"I believe that I cannot by my own reason or strength believe in Jesus Christ my Lord or come to him. But the Holy Spirit has called me by the Gospel, enlightened me with his gifts, sanctified and kept me in the one true faith." (Small Catechism, Explanation of the Third Article)
So, who was Jesus? Who is Jesus? Exactly who he said and proved he was, is, and will forever be. We believe that! Amen!
[Kollmeyer, a Fayette County resident for 36 years, is Pastor Emeritus at Prince of Peace Lutheran Church in Fayetteville. Follow Pastor Scott Ness and this great church at www.princeofpeacefayette.org. Kollmeyer until recently was Interim Pastor at Word of God Lutheran Church in Sharpsburg. Find some of his video recorded sermons at www.woglutheran.org and follow Pastor Jason Dampier and this great church on this site.]