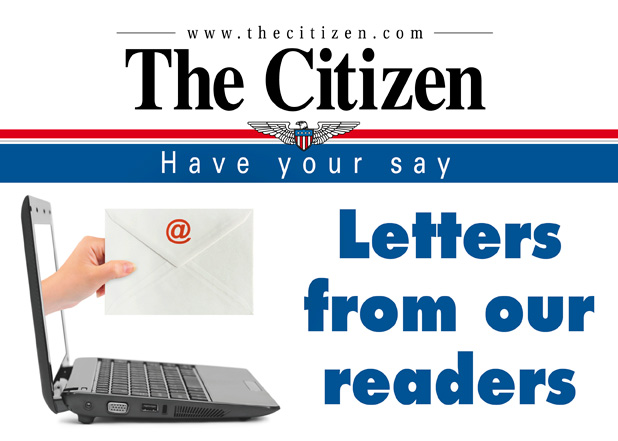 Dr. Anthony Fauci has finally announced his retirement from the National Institutes of Health (NIH). Predictably, there are lamentations and lauds from the Left, and cries of "good riddance" from the right. But his management of the Covid pandemic is nothing to merely emote about. He did real damage to public trust and public health and needs to be held accountable for that.
The fanboys and girls on the Left largely base their adulation for Fauci on how he "stood up" to Trump and Senate Republicans during the many hearings in which he appeared. 
But if you look at the substance of what Fauci said and did, and remove the posturing and anti-Trumpian bias, he really has done immense damage.
Let's start with the Covid origin issue. Because he explicitly violated a federal ban on funding "gain of function" research by sending a grant to the Wuhan Institute of Virology through Alliance Healthcare, there is little doubt that he played a role in supporting the research that very likely led to the development and leak of the Covid-19 virus. 
This fact is confirmed by his righteous condemnation, very early on–before there was enough data to reach such a conclusion–of the Wuhan lab leak theory. Of course he condemned it! If it were proven, or even suspected, the blame would come back to him. So he and his allies in government and the media colluded to shut down that theory as racist and paranoid, thus shielding himself from scrutiny, much less blame, for the Covid tragedy. 
Shame on everyone involved in that cover-up, especially because these are the same people who scream "science" anytime someone doubts the veracity of their narrative. If one were truly scientific about this issue, they would let the facts determine their thinking, not their self-interest.
By giving cover to the Chinese Communist Party in order to protect himself and his allies, Fauci let them off the hook for unleashing this disaster on the world and discredited the very institution he claims to embody, "science." 
But as bad as it was to cover-up the origins of Covid, Fauci made the situation much worse by insisting that a vaccine was the only way to treat the disease while suppressing therapeutic treatments already available, like HCQ or ivermectin. He didn't even give those drugs a chance to be tested and instead used his influence to threaten the removal of medical licenses for any doctor who would prescribe them. This, even though NIH papers and studies document their relative effectiveness. 
Why this insistence on the vaccine and not therapeutics in general, especially those available widely and cheaply? The simple answer is that if the government determined that there were effective treatments already available for Covid, then it could not give its emergency authorization to the vaccine, something needed in order to drastically shrink the development timeline and allocate the billions of dollars needed for the massive rollout. 
The other answer is that Fauci probably didn't want to support such treatments because Trump did, which, again, is why he's such a hero to the anti-Trump contingent in our country. Another example of how hatred for Trump motivated people to choose harm for our country if it meant harming Trump. Truly despicable.
Some argue that hundreds of thousands lives could have been saved if we used therapeutics earlier and more widely than we did, which is a fair counterpoint to the argument that we ought to laud Fauci because he saved lives. In fact, his policies cost them.
The final point I'll make about Fauci's ugly legacy is his evisceration of the credibility of the public health establishment.
He did this by lying, and then admitting he lied, and telling us all–publicly–that he had to do so to avoid hysteria or panic. A few examples. He first said a mask wasn't of any use against Covid, but then later said it was necessary. It would have been one thing to admit he was wrong, but in fact he said he knew masks were necessary and lied about their effectiveness in order to avoid a run. He also lied about the number of people it would take to achieve herd immunity, giving the same basic defense: that he had to do so in order to manage people's expectations and convince them to take the vaccine. 
Once your government openly asserts that they lie to you when they feel it necessary, how can you trust them on anything else? 
Yes, Trump lied about many things, but very often they were inconsequential and primarily consisted of mistakes or inaccuracies on his part. He didn't lie about the important things, like his innocence when it came to Russian collusion, or the state of Afghanistan, or the effectiveness of the vaccine, or the existence of inflation, etc., etc. Fauci and his ilk lie regularly and openly and get away with it scot-free because the "fact checkers" in the media align with them politically. 
The real problem with Fauci's lies is that next time we're faced with a public health crisis, it's going to be very difficult to get Americans to do the correct thing when they know from experience that their government was not only wrong, but intentionally deceitful about the nature, causes, and treatments of a given disease. This will create chaos and needless illness and death in the future, and further erode the social fabric of our nation, which is already severely frayed by the pandemic experience. 
Fauci arrogantly claimed that he IS "science" and that his critics don't have an issue with him, but with science itself. How convenient, and how clever of a way to dismiss and marginalize his critics. But his arrogance reveals the true nature of the damage he has done by perfectly illustrating how much he has actually perverted the purpose and function of true science in our society. It should not be used as a bludgeon to silence critics, or hide mistakes, or accumulate power, or as a proxy for one's own identity. It should be used to guide us to truths of the physical world insulated from the toxic prejudices of politics and ideology.
Maybe his departure will finally allow his version of science to be replaced by real science, and facilitate much-needed healing in our country, both literally and figuratively.
Trey Hoffman
Peachtree City, Ga.