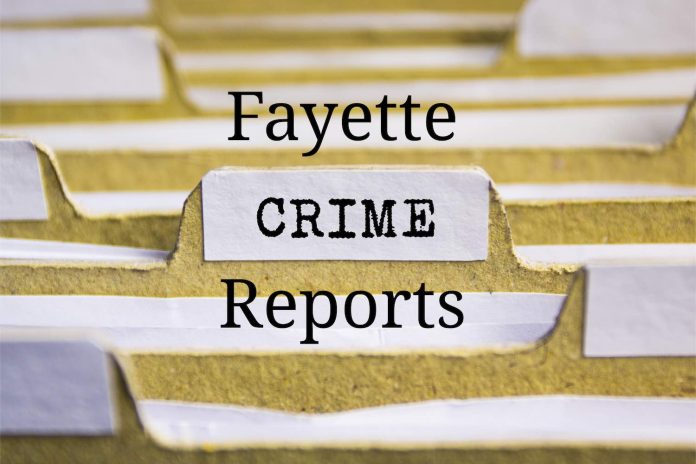 An argument between roommates at a north Fayette County residence turned from verbal to physical, and led to charges against one of them for aggravated assault.
Deputies on Aug. 17 at 2:38 p.m. were called to a Dickson Street residence off Ga. Highway 314 in reference to a domestic incident.
The female victim said she and her roommate had been engaged in a disagreement and argument in the kitchen when, at one point, he charged at her and tried to choke her, said Sheriff Barry Babb.
An investigation into the incident led to a charge of aggravated assault against the roommate, 20-year-old Dale J. Velat, Babb said.
Other cases around Fayette County last week dealt with a variety of thefts. Two of those occurred in Peachtree City and came in the form of golf cart thefts.
One case was reported on Aug. 17 at a residence on Twiggs Corner. The victim reported her blue Club Car golf cart was stolen overnight from the parking lot near her residence, the police report said.
A second golf cart theft, also reported on Aug. 17, occurred at a residence on Aster Ridge Trail off Holly Grove Road.
The golf cart was reportedly stolen overnight, with the owner advising that his golf cart was gone and that another golf cart was left on the cart path next to his residence that did not belong to him, according to the police report.
In Fayetteville, a burglary reported on Aug. 15 at a landscaping company on 1st Manassas Mile resulted in the theft of $15,000 in lawn equipment.
Fayetteville Police Department spokesman Jeff Harris said the equipment was stolen from several work trucks that were entered, and from the building after forced entry was made through the rear roll-up door.