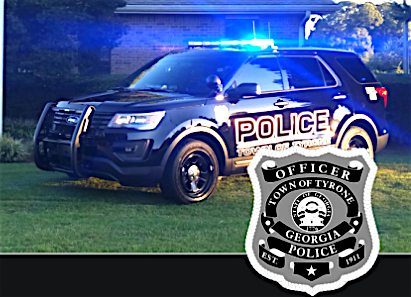 It's often difficult to understand why people do the things they sometimes do. Two of those head-scratchers came recently in Tyrone and in north Fayette County.
William C. Kladky, 27, of Tyrone, was charged with public drunkenness, criminal trespass, public indecency and simple battery against police, according to Fayette County Jail records.
Tyrone Police Department spokesperson Andrea Johnson said Kladky on July 6 went to a neighbor's house off Dogwood Trail where he reportedly vandalized the mailbox and a flower box.
Johnson said officers arrived at the scene to find Kladky under the influence and lying naked next to the broken mailbox.
Kladky kicked officers twice while being placed in the patrol car, Johnson noted.
In another case, Douglasville resident Amanda M. Herston, 43, on July 7 was charged with misdemeanor cruelty to animals, jail records said.
Sheriff Barry Babb said deputies on a call on Longview Road off Ga. Highway 314 discovered a dog laying on the ground behind a shack made of cinder block and tarp. The dog had a massive wound to the left rear leg and was malnourished.
Herston, who was at the scene, initially told deputies the dog belonged to her and her boyfriend. Once arrested, Herston said the dog belonged to her boyfriend, Babb said.
Babb said Fayette County Animal Control took possession of the dog and a warrant was issued for the boyfriend.