By Doreen Barr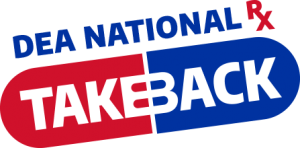 This year, I will be volunteering for DEA Take Back Day on April 30, with an entirely new perspective. For the past three years, my foundation, In Ryan's Name, has collaborated with Drug Free Fayette and our local police/sheriff offices at one of Fayette County's local drop-off locations.  As a result, I have learned how important it is to safely dispose of all expired or unused medications.
How NOT to dispose of Rx
Prescription drugs should not be flushed down the toilet, washed down the drain, or simply tossed in the trash since they may contaminate our water system or our environment. We also do not want these medications to be taken by anyone else. This could result in poisoning or an overdose and ultimately death. Only the person to whom they were prescribed should be taking the medication. In fact, taking a pill that was prescribed to someone else or giving that pill to another person is against the law. It's also extremely dangerous.
For the sake of our loved ones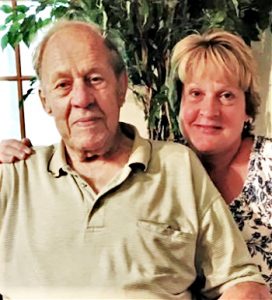 My hero, my Father, the greatest man on earth passed away in January.  He was 91 years old and lived a long and wonderful life.  In my heart, I always knew that Dad was the strong one who held our family together.  To me, he was invincible and I thought I would have him with me forever.  He protected me, taught me life lessons, loved me unconditionally, and held me tightly when I was grieving the loss of my son, his grandson, Ryan, six years ago, from addiction to opioids. Despite his passing, my Dad is still with me in a different way. I carry both my Dad and Ryan in my heart and always will.
This year on April 30, I will not only be volunteering with Drug Free Fayette for DEA Take Back Day, but I will also be disposing of a large plastic bag of my Dad's unused medications. (I love you Dad!)
How TO dispose of Rx
We can all do our part to dispose of expired or unused prescription medications on DEA Take Back Day. Residents of Fayette County can participate in the DEA Prescription Drug Take Back Day on Saturday, April 30, between 10 a.m. and 2 p.m. by disposing of their unused and expired medications at one of the following locations:
Peachtree City Police Department, 350 Georgia Highway 74 N, Peachtree City 30269
Fayetteville Police Department, 780 Jimmie Mayfield Blvd. Fayetteville GA 30215
Fayette County Sheriff's Office, 155 Johnson St. Fayetteville, GA 30214
We also deeply thank the Marie Broder, District Attorney's Office of the Griffin Judicial District, for joining the three law enforcement agencies above in collaborating with Drug Free Fayette on this important event.
Look for these Giveaways
Drug Free Fayette volunteers will also be giving away medication lock boxes and Deterra packets, safe and easy at-home medication disposal/deactivation packets.
About Drug Free Fayette (DFF)
Drug Free Fayette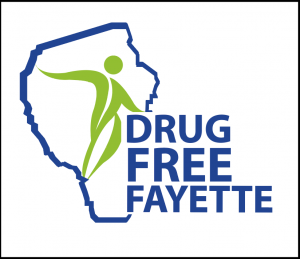 is a coalition of community leaders and youth in Fayette County, Georgia, with the goals of reducing youth substance abuse in the county, and building community collaboration.  DFF is a program of Fayette FACTOR, Inc, a local nonprofit focused on the well-being of Fayette County families. It is also the Ga Family Connection Partnership (GaFCP) site for Fayette County.
Drug Free Fayette is focused on prevention that includes awareness campaigns, policy change, curriculum and data gathering and sharing.  DFF also aligns with other organizations that provide treatment and recovery services, for youth as well as adults. DFF is a confidential and reliable resource for information about substances, healthy alternatives, and tools to keep our families safer.
About In Ryan's Name
In Ryan's Name, Inc., is a 501(c)(3) nonprofit foundation. Its mission is drug education, awareness, and prevention. Doreen Barr can be reached at inryansnameinc@gmail.com.