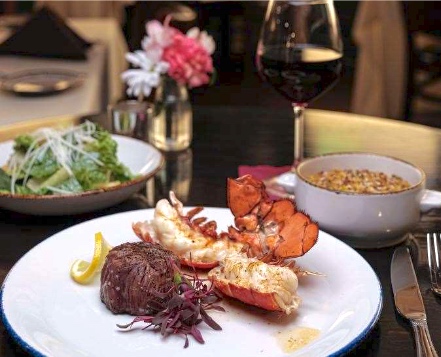 SPONSORED FEATURE
Keeping family traditions in mind, Leonard Guillaume, the well-known and successful proprietor of Mama Lucia's Italian Restaurant, brought both the love he holds for his grandson and his long-time vision for a true dining experience to life with Grayson's.
In July, 2020, he introduced a style of dining to Newnan that many would have to travel to Atlanta or Columbus for.
Leading the way in the kitchen is Executive Chef Jacob Harrison and Pastry Chef Juliet Turlington. When you combine their 55 years of combined experience, Jacob's impeccable ability to prepare prime meats, and Juliet's eye for beauty in all things food, they bring all of the skills necessary to tempt your senses with their delicious fares and decadent desserts. While Grayson's has several seasoned chefs, the restaurant could not function without their highly dedicated and well-trained staff that uphold Leonard's high standards.
Jonathan Dockery, founder of The City Menus recently visited Grayson's and sums up his enjoyable food tasting experience, "I must say, the fresh green beans which are sauteed were absolutely the best I've ever tasted besides my grandmother's. I also had the opportunity to partake of the Filet Pot Pie: Wow, it was fully loaded with potatoes, carrots, and all kinds of veggies–delicious. The server was outstanding!"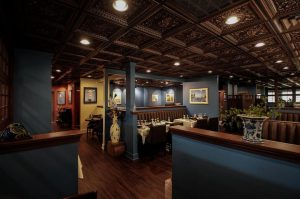 Grayson's successful kitchen comes with a powerful service staff, such as Tavia Dillon who holds the key as general manager. Putting her 25 years of service experience to the test, Tavia has been working with Leonard since 2013. Working alongside Tavia as their wine director is Camille Balboa who also brings copious knowledge.
Grayson's wanted to personally take the time to thank several other individuals who helped successfully open the restaurant. Leonard along with Tavia, Chef Jaco, and Chef Juliet, send thanks to Katy Salamone and Chenoa (Snow) Corley who have lent a large amount of personal time and expertise during the opening. They also appreciate each employee who has contributed to the continued success of Grayson's. And lastly, they thank you, the community, for your support!
Grayson's is located at 91 Millard Farmer Industrial Blvd in Newnan. To learn more click here to visit their website.https://graysonsnewnan.com/
Photography Courtesy of Grayson's
Story courtesy of thecitymenus.com.