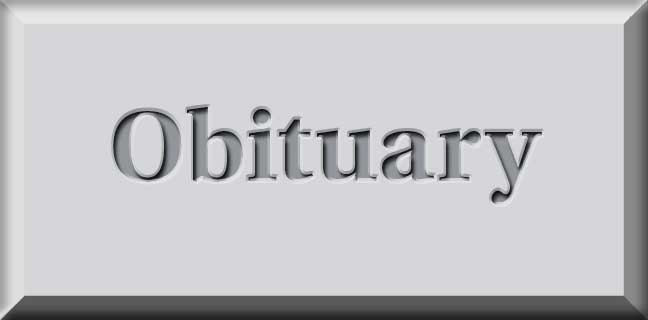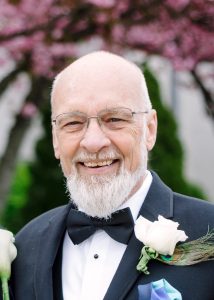 Robert William Rodell Jr., "Bob", died peacefully on Saturday April 2, 2022 near Marlton, NJ after a lengthy battle with cancer.
The eldest of 10, Bob was born on January 12, 1943 in Rochester, NY to Robert William Rodell Sr. and Alice Neary Rodell. He attended Aquinas High School in Rochester for two years, transferred to Charlotte High School, and graduated in 1960. Upon graduation, he enlisted in the Navy and served the nation for over 25 years on active duty.
He was an "iron man on a wooden boat" (minesweeper) and in 1973, he was honored to be commissioned as an officer. Thereafter, he completed a degree at George Washington University, served in several roles in the Maryland and Washington, D.C. area, and later transferred to a Naval training base in Millington, TN. He retired from the Navy in 1985 as the commanding officer of the hospital at the rank of Lieutenant Commander.
Bob married Debra Joy Patrias in 1984. They moved to Louisiana before settling in Peachtree City, GA, where he exited the workforce in his final role as "The Man, The Myth, The Legend… Blockbuster Bob!"
When Debbie passed away in 2019, Bob moved to Marlton, NJ to be near his youngest son and his family. He remained in close contact with many in his life — thank goodness for the internet! During the last few years, whenever he was not on the floor playing with his youngest granddaughter, he attended a few "virtual masses" daily and enjoyed relationships with childhood friends, military buddies, neighbors in Peachtree City, and of course, all of his children and grandchildren. He will be deeply missed by many.
Bob leaves 4 children: Robert William Rodell III (Judy), Lynne Marie Becker (Leigh), Eric D. Rodell, and Christopher B. Rodell (Michele F.); 7 grandchildren: Robert William Rodell IV (Alex), Patricia Rodell, Leighton F. Becker, Liesl K. Becker, Lexi T. Becker, Lily C. Becker, and Gloriana Joy Rodell; 2 great-grandchildren: Taylor L. Becker and Xander Rodell.
He also leaves his brothers and sisters Jim Rodell (Shawn Cousino), Ray Rodell (Debbie), Alan Rodell (Glenna), Mary Ann Vallee, Joanne Bristow (Alan), Steve Rodell (Darla), Gary Rodell (Bonnie). He was preceded in death by his wife of 35 years Debra Joy Rodell, his sister Nancy Rodell, and his brother Richard Rodell.
Services are being held at Holy Family Catholic Church (727 NJ-36, Union Beach, NJ 07735) on Friday, April 8th at 11:00 AM. Repast luncheon to follow.
In lieu of flowers, please consider a donation in Bob's memory. Both he and Debbie were in the Navy Medical Corps, dedicated to helping others until their last days. Two causes especially close to their hearts:
The Gift of Life House supports organ donor recipients and their families at the Mayo Clinic in Rochester, MN. The Rodell family was personally touched by their mission and has provided support over the years, including a housing suite dedicated to Bob's wife Debbie and a new roof for the community home.
Bob and Debbie both loved children more than anything and generously gave to St. Jude's Children's Research Hospital which provides free cancer treatment for children. It has been a cause close to him, especially since his cancer diagnosis in 2015.
Bradley Funeral Home, Marlton, NJ, in charge of arrangements.