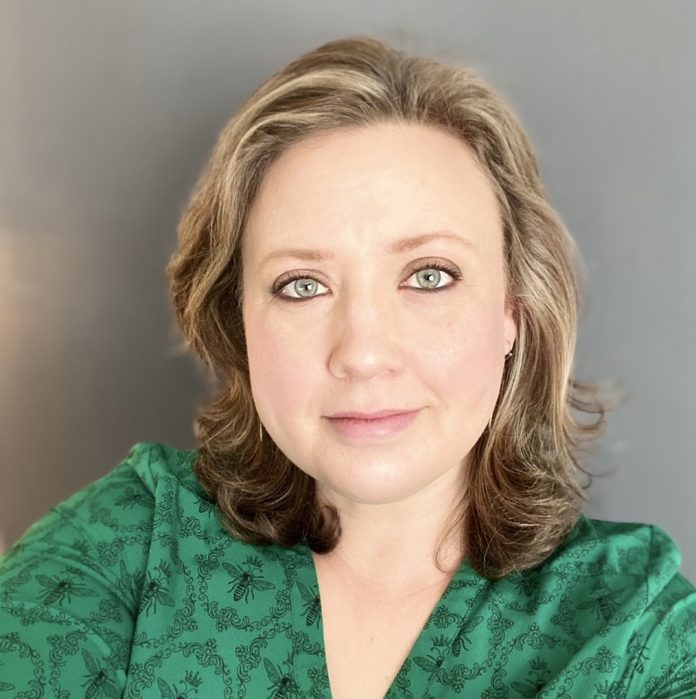 Ms. Kristin Miller, a media specialist at Liberty Tech Charter School in Brooks,
Georgia, was awarded a classroom grant by the Association of American Educators Foundation (AAEF). The grant funds will be used to purchase new, student-requested library books to expand the school's media center.
"The majority of the books currently available in the media center are very dated and need to be discarded," noted Ms. Miller in her submission. "My goal is to instill the love of reading in each of my students so that they become lifelong readers and read for enjoyment. Asking for and listening to their input on book selections shows them that they are valued and heard. I hope to see joy and excitement from the students knowing that they are making a difference in the library and school through a love of reading."
The AAEF National Scholarship and Grant Program seeks to acknowledge excellence in education through highlighting innovative approaches and best practices. AAE Senior Professional Programs Manager Melissa Pratt who oversees the National Scholarship and Grant Program said, "Ensuring access to a variety of curriculum-based and high interest books not only fosters a mastery of literacy, but encourages a lifelong love of reading. AAEF is pleased to help educators realize their vision for their students' best outcomes through this classroom grant program."
The AAE Foundation National Teacher Scholarship and Classroom Grant Program is open to all full-time educators. Applications are considered twice-a-year on a competitive basis and evaluated by a volunteer review committee of educators. The program is now accepting scholarship and grant applications through the deadline of March 1, 2022. More details and application information are available at aaeteachers.org/awards.
The Association of American Educators Foundation (AAEF) is a 501(c)(3) charitable organization that provides teachers and leaders with opportunities, information, and funds to reform and improve the education of America's youth. AAEF was established to support the activities and mission of the Association of American Educators (AAE)—the largest national, nonunion, professional educator organization, advancing the profession by offering a modern approach to educator empowerment and advocacy—promoting professionalism, collaboration, and excellence without a partisan agenda. AAE is committed to a teaching profession that is student oriented, well respected, and personally fulfilling. AAE serves members in all fifty states and welcomes professionals from all education entities. Membership is $16.50 per month and includes $2 million professional liability insurance, employment rights coverage, professional resources, and many other benefits. Visit aaeteachers.org for more information.