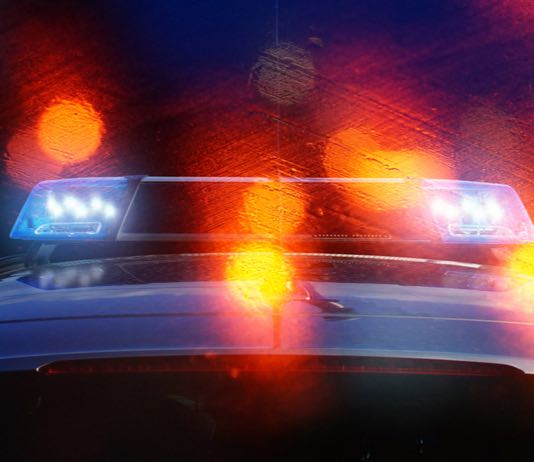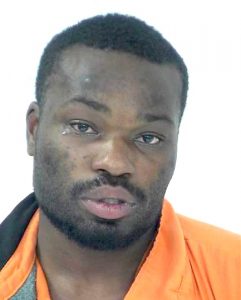 A Dec. 4 incident during which a Peachtree City man became combative with officers while drunk on a neighborhood street was bad enough. It turned out that he had an outstanding warrant that landed him cruelty to animal charges over the conditions of his dog at his home.
Joseph Redden, 27, was charged with public drunkenness, simple battery against police, obstruction, misdemeanor marijuana and two counts of cruelty to animals, according to Fayette County Jail records.
The incident pertaining to the charges, with the exception of cruelty to animals, came on Dec. 4 at approximately 1:04 a.m. when police responded to a Meadow Road residence off Wynnmeade Parkway in reference to a domestic disturbance.
The complainant reported an intoxicated male who refused to leave her property and was cursing out loud in the street, according to police reports.
Officers located the offender walking in the street near the residence. An investigation was completed, and the complainant only requested a criminal trespass warning, reports said.
The report noted that Redden had a warrant out of Peachtree City which was confirmed to be valid.
"The offender refused to be placed under arrest and was forcibly taken to the ground. The offender's actions caused harm to officers, however all injuries appeared to be minor. The offender was arrested and transported to the Fayette County Jail. All officers involved were cleared by medics and went back in service," according to the report.
It was the outstanding warrant that dealt with cruelty to animals.
Peachtree City Police Department spokesman Chris Hyatt said officers had previously responded to Redden's residence on Beaver Dam Road, also on the city's west side, pertaining to the condition of his dog, a young mixed Pit, said Hyatt.
Hyatt said Redden initially told officers the dog did not belong to him, and that he was watching the dog for a neighbor who was out of town. Hyatt added that officers noted the condition of the dog at that visit.
Police received subsequent follow-up calls from neighbors and returned to the residence. What they found were conditions under which the dog was being kept had worsened significantly, said Hyatt, adding that Redden was not at the residence when officers arrived.
Hyatt said the dog had been kept on a chain and was exposed to the elements, with food and water being withheld for what was thought to have been for a period of four months and a lack of sanitation in the area where the dog was being kept.
"It was willful neglect," Hyatt emphasized.
Fayette County Animal Control was also at the scene and took possession of the dog.