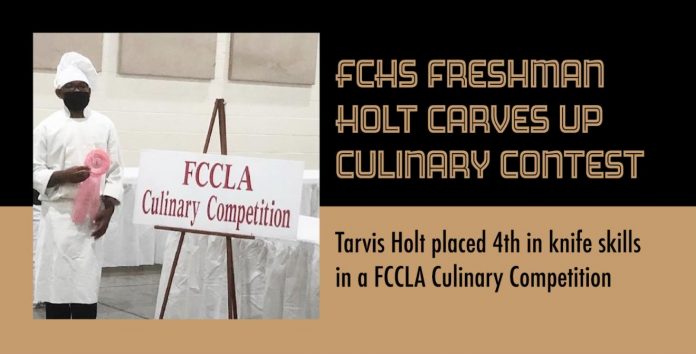 Tarvis Holt knows how to cook up success. Holt, a freshman at Fayette County High, recently placed 4th in knife skills in an FCCLA Culinary Competition.
Holt's performance was part of the Family Career Community Leaders of America's (FCCLA) Fall Leadership Rally at the Georgia National Fair Culinary Competition.
He completed the knife skills portion of the event by cutting the carrot using the Julienne method, small dicing the onion, and he concassed the tomato. He also partially created an entree. Holt earned a 4th place ribbon and a cash prize.
He studies under FCHS Food & Nutrition instructor Wendy Moore.