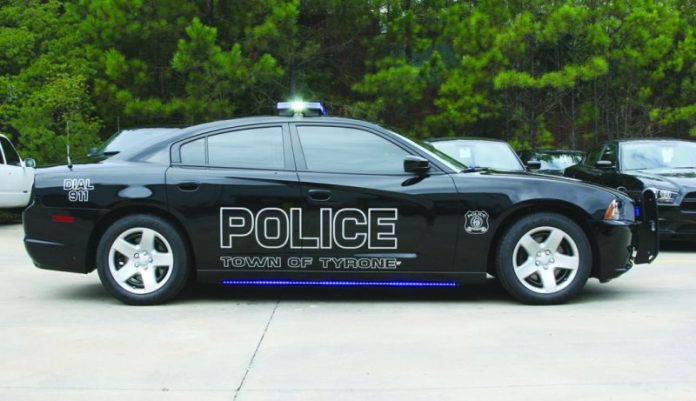 A Tyrone man is being investigated for possible aggravated assault and false imprisonment charges in relation to an Oct. 23 incident where he allegedly pushed and choked his housemate and held her against her will for several hours.
Tyrone Police Department spokesman Philip Nelson said officers on Oct. 24 were dispatched to an area hospital to take a statement from a 21-year-old woman who lives at a Senoia Road residence.
The woman told officers that she and a 23-year-old male, with whom she lives, got into an argument the prior night after returning home from an outing, said Nelson.
The woman said the argument turned physical when the man pushed her, causing her to hit her head. The victim then attempted to get away, but the man grabbed her and began choking her, Nelson reported, adding that the victim maintained that she was not allowed to leave the residence for approximately nine hours.
The following day, on Oct. 24, the victim said the man made her drive him to his mother's house in Newnan. At that point, the woman said she drove to the hospital and contacted police, Nelson noted.
Nelson said the incident is under investigation and charges against the man are pending.