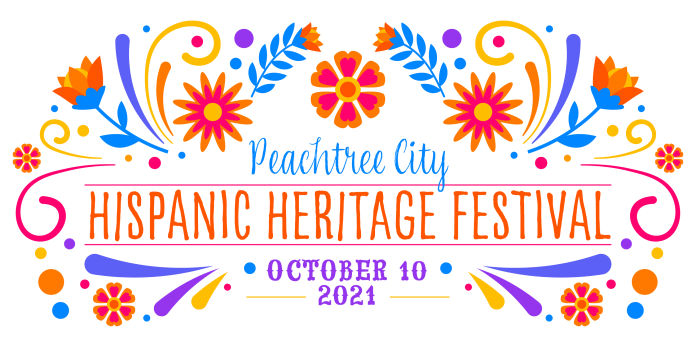 Peachtree City will have its first Hispanic Heritage Festival on October 10, 2021, from 3-8 pm. It will be held at Drake Field- 155 Willowbend Rd, Peachtree City, GA. This will be a free community event. Berkshire Hathaway HomeServices Georgia Properties is the main sponsor of the event. The festival will include dance performances from different genres of Hispanic origin such as flamenco, ballet folklorico and salsa. Local vendors will sell folk art, jewelry and food. A live mariachi band and a DJ will provide music. A live performance from a Mexican Charro will educate the public on the history of cowboys. Food Trucks featuring Hispanic cuisine will participate. There will be a kids zone with crafts, face painting and kids entertainment. Extra parking will be available at First Presbyterian Church. Maricela Laverde and Mariana Campos are the event organizers. They previously held a private potluck picnic for the Hispanic Heritage Festival at Lake McIntosh park in 2016. The event grew bigger throughout the years, and they felt there was a demand to make it public.
Maricela Laverde who is a local realtor with Berkshire Hathaway HomeServices Georgia Properties believes, "It is a great way to celebrate Hispanic Heritage month locally. This event is for the whole town to enjoy great food and music. It is a great opportunity for local small businesses to showcase their services and products. I am very thankful to all our sponsors who volunteered to give this gift to the community."
Hispanic Heritage Month was enacted by Ronald Reagan in 1989. It runs from September 15-October 15. During this time, the US recognizes contributions from Hispanic citizens who came from Spain, Mexico, the Caribbean, and Central and South America. Festivals around the country showcase Hispanic culture, food, art, and music.
Sponsors include Berkshire Hathaway HomeServices Georgia Properties, Tire Depot of Newnan, TS Landscaping, Al Marquez -Primary Residential Mortgage, Optimum Pediatric Services, YourCare Insurance, Diego Concrete, JOB General Renovations LLC. The event is completely free to the community, including entertainment, crafts and face painting. The public can purchase food and alcohol at the event.