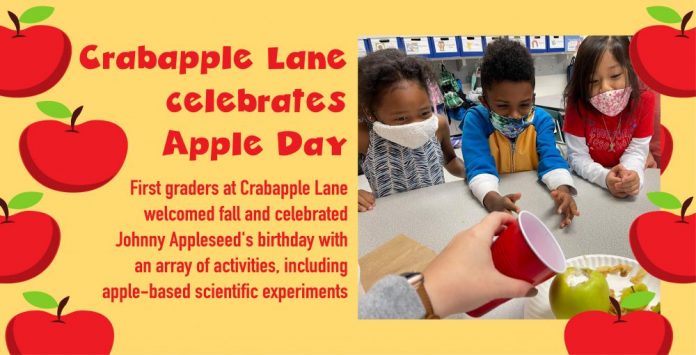 Crabapple Lane Elementary loves Apple Day! First graders at Crabapple Lane Elementary school welcomed fall and celebrated Johnny Appleseed's birthday with scientific experiments, literacy activities, and math problem-solving opportunities that all centered around apples.
Cardinals in the 1st grade classrooms of Dana Fairrel and Jennifer Catlett engaged in an experiment where they mixed baking soda and vinegar, using an apple to hold the concoction. The students were asked to predict what would happen when they combined the solid and liquid and whether it would change the apple in any way, and they were right that they would see a big reaction.
Dana Fairrel enjoyed seeing the students respond to the experiment.
"They were thrilled to have made correct predictions!"