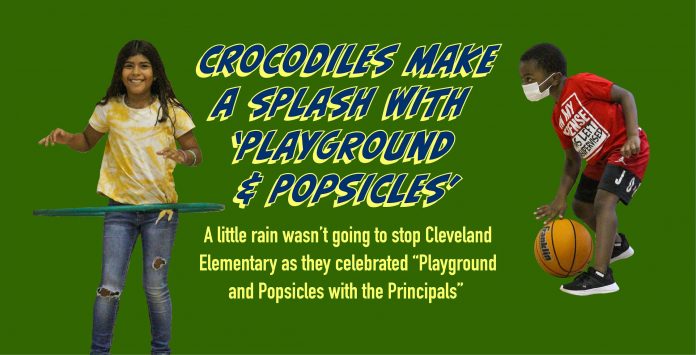 Crocodiles thrive in the water, so a little rain wasn't going to stop Cleveland Elementary from playtime.
Principal Jeannie Inagawa and Assistant Principal Allison Staggs invited the Crocodile community out for fun and fellowship at "Playground and Popsicles with the Principals" on July 23, and, even though the weather didn't cooperate, there was fun to be had.
As the storm rolled in, kids of all ages and their family took their fun into the gym and picked up jump ropes, hula hoops, and balls to get active and work up a hunger for a cool treat.