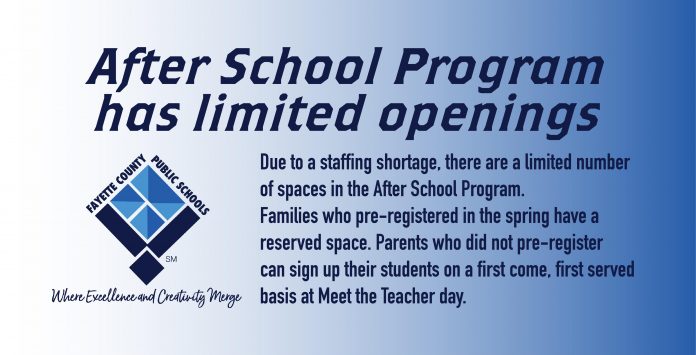 Due to a staffing shortage, there are a limited number of spaces available this fall in the Fayette County Public Schools After School Program.
Families who pre-registered in the spring have a reserved space.
Parents who did not pre-register can sign up their students on a first-come, first-served basis during their school's Meet the Teacher day on Thursday, July 29 from 4-6 p.m. Once spaces are filled, students will be placed on a waiting list for future openings.
Anyone who would like to explore employment opportunities with the after-school program can view position openings and apply online at www.fcboe.org. Click on the "position openings" link under "quick links."