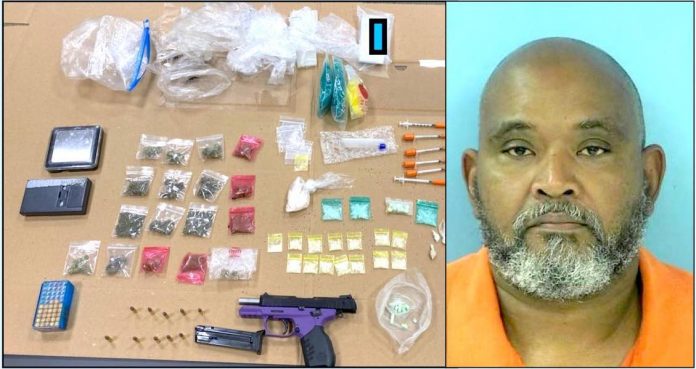 A Senoia man was arrested July 19 on a litany of drug and weapons charges by Peachtree City police following a traffic stop.
Julius D. Sinkfield, 54, was charged with a headlight violation, driver's vision obstructed, drug-related objects, possession of a firearm by a felon during certain felonies, financial transaction card fraud, possession of a weapon during the commission of a crime, trafficking in illegal drugs, drug sale/possession/manufacture, and three controlled substances violations, according to Fayette County Jail records.
Peachtree City Police Department spokesman Donte Phillips said Sinkfield was stopped on Ga. Highway 54 due to traffic violations.
The officer observed indications of drug use based on Sinkfield's behavior, along with items in plain sight. A K-9 unit at the scene also alerted to the presence of drugs, Phillips said.
Items found in Sinkfield's vehicle included a handgun and ammunition, a digital scale and a quantity of suspected methamphetamine, heroin and marijuana, said Phillips.