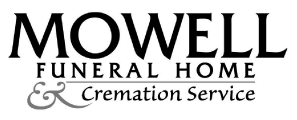 Sara Caldwell Boutwell, 91, of Fayetteville passed away June 5, 2021. She was born in Haralson, Georgia on June 1, 1930 to the late Albert C. and Sarah Caldwell.
Sara was valedictorian of her high school graduating class at Alvaton High School, then moved to Atlanta to study nursing. She graduated from the Crawford Long School of Nursing Program in 1951.
She married her husband of 55 years, Ned C. Boutwell in 1954 and they lived in Atlanta. Sara worked for Clayton General Hospital (Southern Regional Hospital) and helped open the Out-Patient Surgery Center. She then went to work for Christian City Convalescent Center, working in the Alzheimer's Unit. Sara retired from Christian City after 45 years as a Registered Nurse.
Sara enjoyed working in her yard, having friends come to visit or keeping up with family and friends on the phone. She enjoyed spending time with her grandchildren, and she loved her pets, especially her cat, Moka.
Sara was preceded in death by her husband, Ned C. Boutwell; her parents; and her brothers. She is survived by her son, Ned "Dale" Boutwell (Vickie); daughter, Valerie Smarr (Matthew); grandchildren, Christina and William Smarr; sister-in-law, Eugenia Freeman (Bea); and numerous nieces, nephews and dear friends.
A graveside service will be held at 2:00 PM on Friday, June 11, 2021 at Camp Memorial Park, Fayetteville. The family will receive friends from 12:00-1:45 PM on Friday prior to the service at Mowell Funeral Home, Fayetteville. In lieu of flowers the family request donations be sent to Christian City, www.christiancity.org.