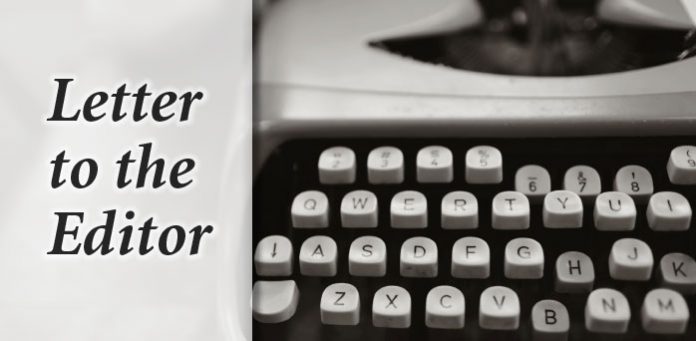 When reading about how various high-level figures in government, science, and the media "colluded" to suppress the lab-origin theory for the Covid-19 virus in early 2020 when there was no scientific evidence to support the natural zoonotic theory, it reminds me of the many times that the left have given comfort and cover to our enemies while undermining our own nation's interest.
If we had been more vigilant about pushing China to come clean on the circumstances surrounding the emergence of Covid, we might have prevented the spread through better preventative measures, got a jump start on the vaccine, and saved thousands if not millions of lives worldwide.
But, we didn't. The elites in our country chose to side with and protect China, perhaps our greatest geo-political foe and perpetrator of egregious human rights offenses. I have no doubt the Chinese Communists looked at our politicians, scientific leadership, media figures, and Big Tech censors who marginalized those who dared to suggest a man-made origin theory as "useful idiots," people who unknowingly support a duplicitous and dangerous regime while attacking those who would criticize it.
That term, "useful idiots," was originally coined as a term for Communist sympathizers and defined as follows: "a citizen of a non-communist country sympathetic to communism, who was regarded by communists as naive and susceptible to manipulation for propaganda or other purposes."
The Soviets are well documented to have used many such useful idiots during the Cold War to foment political agitation in the West and distract the political leadership and populations in general from focusing on their misdeeds while attacking each other internally.
Much of the anti-Vietnam War movement was led and stoked by these types of agents, who provided cover for Communist agendas by portraying them as benign and humanitarian, while characterizing their own country's anti-Communist efforts as malign and cruel. Both Lee Harvey Oswald and Jane Fonda would fall into this category, but there were many thousands or more in all facets of US society who sought to diminish the cruelties of Communist states while incessantly pointing out the flaws of American society.
For these useful idiots, Ho Chi Minh, Kruschev, Mao Zedong, Pol Pot, etc., were not the bad guys. No, for them, the bad guy was Nixon, and he is still portrayed to this day as a kind of evil boogeyman, when in fact he enacted policies that were a mixture of conservative and liberal, ended the war in Vietnam by forcing a truce, opened relations with China, and oversaw the creation of the EPA.
But the useful idiots of the time didn't care about his real accomplishments and instead sought to demonize him and the Vietnam war effort in general. In spite of that, Nixon was able to bring the North Vietnamese to the bargaining table and negotiate the Paris Peace Accords of 1973.
However, the useful idiots could not be appeased, so after Nixon resigned in 1974, they and their allies in Congress refused to back South Vietnam and let it fall in 1975, which resulted in the deaths of millions of Vietnamese and Cambodian people in the years following. Did the useful idiots care about their plight? Not. One. Bit. What's the death of a few million Indo-Chinese when you can take down Nixon?
These same people continued their reign of stupidity during the Reagan years, when they constantly and mercilessly criticized him for being tough on the USSR and other Communist states, holding them accountable for their misdeeds and lies and building up our military in order to make sure they thought twice before provoking us and, in a brilliant strategic move, forcing them to increase their military spending.
This crippled their already weak economies and forced them to adopt the policy of Perestroika, which started as a way to loosen the shackles of the Soviet economy, but ended up, like a string pulled from a blanket, resulting in the gradual unravelling of the Soviet empire.
The Cold War, in spite of the efforts of the useful idiots, was won without a shot being fired, at least directly between the USA and USSR, because the truth of the issues could not be suppressed and the efforts of principled people like Ronald Reagan and Margaret Thatcher ultimately proved too strong for the Communist states to resist in spite of constant opposition and undermining by the left.
Flash forward to 2020. The useful idiots are at it again, but this time the Communist state they are seeking to protect is China. Why? Because another guy they hate, Trump, said China was responsible for the emergence of Covid-19. Regardless of — no, in spite of — what the science said or didn't say, these people in government, science, the media, and Big Tech chose to defend and protect the Chinese Communist Party (CCP) rather than countenance the possibility that Orange Man Bad might be right about the origin of the most deadly pathogen in recent memory.
Their insistence on quashing the lab-origin theory and even resorting to calling it the "Europe Virus" at one point likely lost us valuable time in tracing the origins, developing treatments, and holding the Chinese properly accountable for the deaths of over 3 million global citizens and the mass economic disruption of untold millions more.
But, as we have seen before, these useful idiots don't really care about the people who get hurt as a result of their policies and agendas. They are literally willing to sacrifice innocent people in order to tear down and defeat their domestic political enemies.
I'm sure the Communist power brokers in China are stting back and laughing as they get away with murder while we descend into political infighting and general societal chaos caused by other useful idiot causes, like BLM, whose leadership, by the way, are avowed Marxists (no surprise there, really).
It appears we can't learn our lessons from history, perhaps because the useful idiots have largely taken over that discipline and the education bureaucracy that indoctrinates our children rather than educating them. But, the one thing that keeps the idiots from winning is that the truth is not on their side, and they are almost always opposed to God himself, and so have no divine assistance for their hateful causes.
Let's hope truth and providence carries us through this current maelstrom of deceit and self-destruction sooner than later, and that we as a people, as a nation of united peoples, stop protecting and coddling our true enemies and instead embrace our neighbors and political opposites as friends and cooperators in this greatest ongoing experiment in democracy, the United States of America.
Trey Hoffman
Peachtree City, Ga.