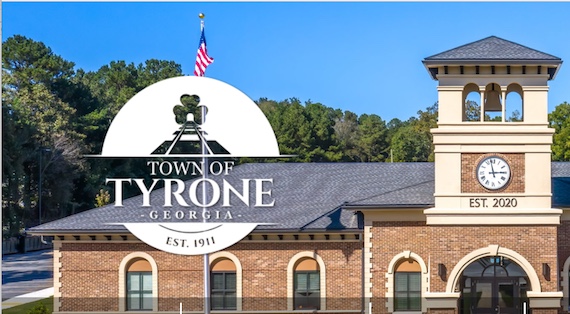 The 5:30 p.m. Tyrone Council workshop Thursday, March 4, at Town Hall will deal with improvements to the Palmetto Road intersection in Tyrone.
Following the workshop, here's the regular meeting agenda at 7 p.m.:
Approval of minutes, February 18, 2021
Approval of Invoice to Fayette County for the 2020 Tyrone Special Election
Public Hearing
1. Consideration and action on Transmittal Resolution No. 2020- 04 adopting Fayette County Fire Services Impact Fee Report. — Brandon Perkins, Town Manager 
New Business
2. Consideration to approve the 2021 Sidewalk Repair Bid for The Estates and Southampton's subdivisions. — Scott Langford, Engineer/Public Works Director
3. Consideration of approval of a quote from CDW-G for new Council/Planning Commission tablets and staff laptops. — Brandon Perkins, Town Manager
Public Comments
Staff Comments
Council Comments
Executive Session
Adjournment
The meeting can be accessed live at www.tyrone.org/youtube. 
Please send any agenda item questions or comments prior to the meeting to:
Town Manager, Brandon Perkins
bperkins@tyrone.org