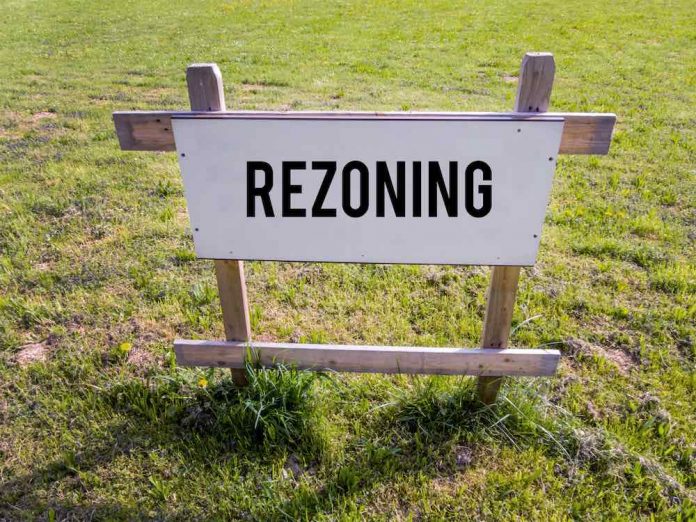 A rezoning request for a 1-acre tract at 993 Senoia Road that would have the property zoned as Town Center Mixed Use (TCMU) was recommended for approval by the Town Council at the Dec. 10 meeting of the Tyrone Planning Commission.
Town Planning and Development Director Phillip Trocquet commenting on the rezoning request said applicant John Kaufman submitted a petition to rezone a 1-acre tract at 993 Senoia Road from C-1 (Downtown Commercial) to TCMU (Town Center Mixed Use).
The property is located less than 500 feet east of Shamrock Park.
"The expressed intent for this rezoning was to eliminate the existing non-conforming nature of the building for the intention of potentially constructing an addition to the structure," Trocquet said. "… however, there are issues with proceeding forward in the rezoning process. The survey/conceptual plat shows existing structures over property lines. This makes these structures illegal and in need of rectification."
The property owner has obtained a legal easement from Dollar General and is currently working with CSX Railroad to obtain an easement for the building encroaching on a small portion of its right-of-way, said Trocquet.
"Aside from these outstanding issues, the rezoning petition does not present an adverse effect to neighboring property owners. Staff recommends a conditional rezoning until a second easement is granted for the CSX property encroachment," said Trocquet.
Planning commissioners agreed, and by unanimous vote recommended approval of the rezoning request with conditions. Among the conditions was the reception of the easement document from CSX within 90 days.