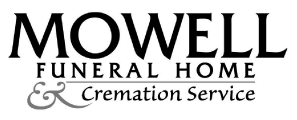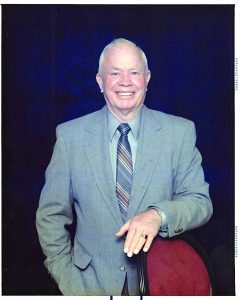 John Thomas Bullard, 88, of Fayetteville passed away in the early morning hours of October 17, 2020 at his home surrounded by his family after a valiant battle with cancer.
He was born on January 21, 1932 in Appling, Georgia to the late Oscar Clark and Annie Haynes Bullard. He proudly served his country in the Naval Reserves from 1951-1959.
John was married to Linda Deen Bullard for 58 years. He owned and operated Delta Services & Associates Heating and Air in north Fayette County for 54 years. John's outgoing personality was such a joy to those that knew him and called him a friend. When he gathered a group of his friends, he immediately started telling jokes and would always laugh harder than his "audience." He was deeply loved by so many and will truly be missed.
John was a long-time member of New Hope Baptist Church. His spiritual gift was serving others in whatever capacity was needed, especially cooking for church functions. John always put others before himself and do anything he could to help those in need.
The greatest joy in his life was his family and close friends. John loved hunting and fishing with his son and grandson, Shaheen and Grayson. He was an avid Georgia Bulldogs fan and never missed watching Dawgs' games with his daughter, Teefie.
He loved playing golf and played as much as he possibly could. In his later years, he was a member of the Inman Golf Association and played many games of golf and once again led in joke telling at "19th Hole" after playing.
John was preceded in death by his parents; three sisters, Margie Hood, Jean Crawford and Ruth Gary; and one brother, Winston Bullard. He is survived by his wife, Linda; his children, Teefie Bullard Padavano, Shaheen Bullard (Denise) and Yvonne Beckman; his grandchildren, Grayson Bullard, Kahlil Bullard, and Nicole Beckman; his brother, Ralph "PeeWee" Bullard (Marian); his brothers-in-law, Paul Crawford, Joe Gary, Sam and Lloyd Deen; his sister-in-law, Kay Deen Bell; his close friends, David and Gayle Harp, whom he loved like a brother and sister; and numerous nieces, nephews, and cousins.
A Celebration of Life Service will be held at 11:00 AM on Saturday, October 31, 2020 at New Hope Baptist Church, South Campus. In lieu of flowers, the family lovingly requests donations to Piedmont-Fayette Cancer Wellness Center, 1267 Highway 54 West, Suite 3100, Fayetteville, GA 30214 or The Gideon's International, www.gideons.org/donate.