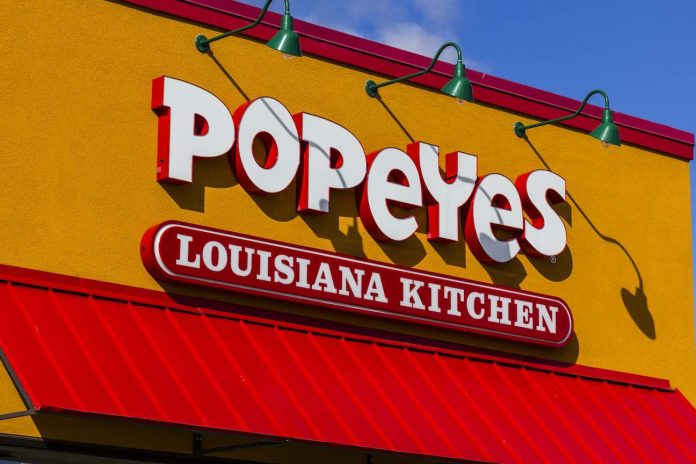 The Bruster's ice cream store at Lexington Circle on Ga. Highway 54 East is slated to be replaced with a Popeyes restaurant.
The conceptual site plan and exterior architecture (elevations) for the new restaurant were unanimously approved Oct. 12 by the Peachtree City Planning Commission.
The proposal for the .85-acree site at 103 Lexington Circle, just south of the CVS store, was to demolish the exiting ice cream store and construct a 2,400 sq. ft. restaurant with a drive-thru window and 28 parking spaces.
Building elevations are required to comply with the Lexington Circle Design Guidelines.
The proposed building is primarily brick with vertical wood panel accents in the front and rear elevations. The top of the proposed building does emphasize a distinct profile or outline by the use of projecting parapets and cornices. Architectural elements such as colored shutters, windows, changes in plane, metal awnings and rowlock sills provide visual interest, city planning staff said.
Staff said the proposal met ordinances and standards requirements and recommended approval.