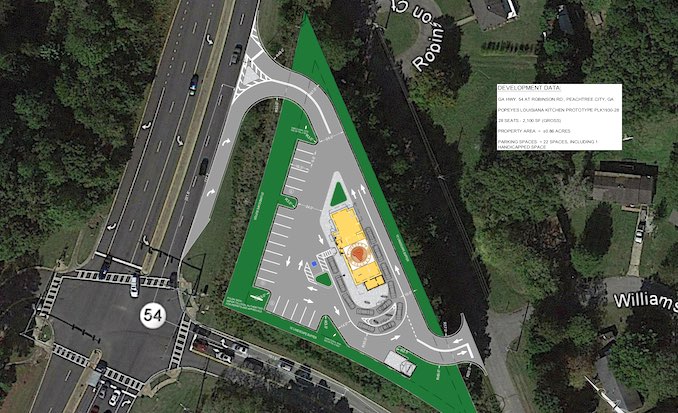 The conceptual plat for the Rockaway Townhomes across from Somerby on Rockaway Road will go before the Peachtree City Planning Commission on Sept. 14.
The property totals 27.8 acres but much of it is undevelopable due to environmental conditions. The proposal is to develop 5.62 acres with five buildings containing 30 townhome condominiums with a minimum of 1,500 sq. ft. and 3.15 acres of open space.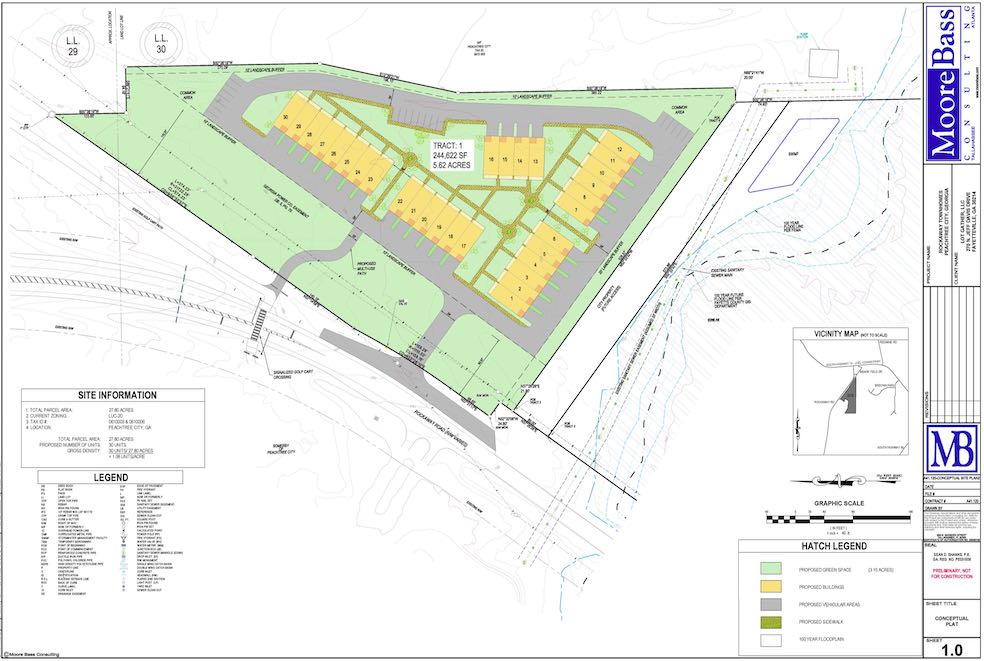 The property is situated immediately south of the Meade Field Recreation Complex.
The LUC-20 (limited use commercial) zoning district was approved in 2007. The approved master plan included the Somerby development on the northwest side of Rockaway Road and 30 age-restricted condominiums on the southeast side of Rockaway Road.
The City Council recently approved an amendment to the zoning conditions. The amendments included removal of the age restriction on units, remove of the curb-cut alignment condition and modification of the 50-foot landscape buffer on Rockaway Road.
Also at the Sept. 14 meeting, a rezoning request will be heard for a .9-acre property on the northeast corner of Ga. Highway 54 at Robinson Road.
The proposal would rezone the property from single-family residential to general commercial to accommodate a 2,100 sq. ft. Popeye's Louisiana Kitchen restaurant with 28 seats and 22 parking spaces.
City planning staff are recommending denial because the proposed rezoning does not meet the majority of criteria for rezoning.