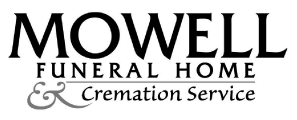 Paul "Larry" McLarin Meaders was born at home in the Sylvan Hills area of Atlanta, Georgia, to Charlotte Hope Smith Meaders and James Capers Meaders on July 10, 1925. He passed away on July 23, 2020, at home in Peachtree City, Georgia, surrounded by family.
Larry was preceded in death by his parents, brother, James Capers Meaders, sister, Emily Anne Kimberly, and sister, Charlotte Hope Whitaker.
Larry was a graduate of Tech High School in Atlanta and attended Georgia Institute of Technology. He married Frances Turnipseed on July 25, 1948, and they had four children.
Larry loved his family and his home. He was a man of many talents ranging from building and repairing virtually anything to a love of cooking, sewing, singing, and playing piano. He had a beautiful bass voice and sang in church choirs most of his life. He entertained family and friends playing Boogie-Woogie on the piano. He built rooms onto houses, upholstered furniture, built motorcycles, built and repaired cars, and always had time to help with family projects and read to children, grandchildren, and great-grandchildren.
Larry loved airplanes, cars, motorcycles, and racing. As a young boy he built model airplanes, then, during WWII, had the opportunity to work at Bell Aircraft building the B-29 Bomber. He was President of Trio Mattress Company, a family business, and later, worked for Delta Air Lines for 26 years until his retirement. He had an innate ability to understand mechanics and a lot of practical experience with repair. As his granddaughter would remark when something was broken, "take it to Papa – he can fix anything!".
In his youth, Larry enjoyed being a Boy Scout, and as a young man became a Scoutmaster. On the occasion of his 95th birthday, he received this message from one of his former scouts: "The lessons learned as a Scout and that I saw practiced by my Scoutmaster are the most valuable ones in my educational history." Larry was so happy to know that his work in scouting had set an example that had positively impacted lives.
Larry is survived by his wife of 72 years, Frances, and his four children, Paula (Steve) Hale, David, Carol Allen, and Thomas; his sister, Alice (Roger) Glass; three loving grandchildren, Elizabeth Hale, Jake Allen, and Cody Allen; as well as two great-grandchildren, Ansley and Addison Allen and numerous nieces and nephews.
We would like to thank all of his friends, the Rotary Club of Peachtree City, and everyone who helped make his 95th birthday so special.
We will celebrate Larry's life at a service for family and invited guests at Peachtree City United Methodist Church on July 28, 2020, at 2:00 p.m., followed by a brief graveside service at Westminster Memorial Gardens in Peachtree City.
In lieu of flowers, the family would suggest donations to Peachtree City Methodist Church Boy Scout Troop 75.
Mowell Funeral Home & Cremation Service, Fayetteville – www.mowells.com