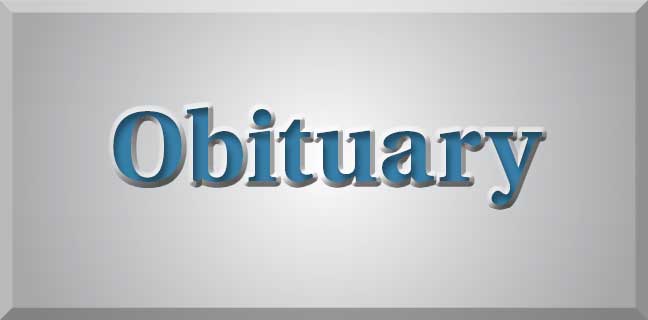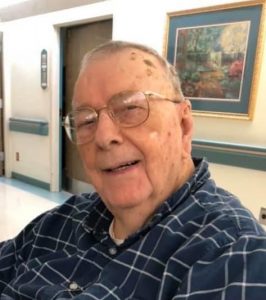 Eunice Lee Sneed, age 89, of Peachtree City, GA and formerly of Hixson, TN and Evensville, TN, passed away at Piedmont Fayette Hospital in Fayetteville, GA, Wednesday afternoon, April 22, 2020.
Eunice was born on July 24, 1930 in Dayton, TN, the son of the late Martha Ruby (Sneed) Johnson, and guardians, Leonard and Ruth (Janow) Sneed. He was also preceded in death by his wife, Thelma (Swafford) Sneed; his son, Gary Lynn Sneed; his siblings, Almajean (Sneed) Dotson, Lois (Sneed) Bishop, Charles Sneed, Melvin Sneed, Alvin Sneed, Rosalene (Sneed) Carraway, Connie (Sneed) Clayton and Calvin Sneed.
Eunice was born and raised in Dayton before moving to Hixson in 1988. In 1996 he then moved to Peachtree City, GA until his time of passing. He was employed at Robinson's Manufacturing in Dayton for many years until his retirement.
He very much enjoyed hunting, fishing, gardening and gospel music. Throughout his years he was a member of Oak Hill Baptist Church in Dayton, the Mile Straight Baptist Church in Soddy Daisy, Middle Cross Baptist Church in Hixson, Line Creek Baptist Church in Peachtree City, GA, and currently a member of the Harp's Crossing Baptist Church in Fayetteville, GA.
He is survived by his son, Richard Lee (Angela) Sneed of Peachtree City, GA; his granddaughter, Bethany Christin (Nick) Shannon of Dunnellon, FL; great-grandchildren, Jordan and Moira; siblings, Thelma (Sneed) Roberson, Bobby Lee Sneed, Faye (Sneed) Wilkey, Jane (Sneed) Dugger all of Dayton, TN, Diane (Sneed) Gross of McMinnville and Earleen (Sneed) Cox of Pikeville.
Family funeral services will be held Saturday afternoon at 1:00 p.m. in the funeral home chapel with his pastor, Rev. Dennis J. Watson officiating.
Please share your memories of Eunice on his online guest register at www.vanderwallfh.com.
The family is being cared for by the Vanderwall Funeral Home where they will receive friends in a drive through visitation Saturday afternoon from 2:00 p.m. until 4:00 p.m. followed by a family graveside service in Smyrna Cemetery in Evensville, where he will be laid to rest next to his wife Thelma.
Memorial contributions can be made to Gideons.org in Eunice's name. Donation envelopes for Gideons also available at Vanderwall Funeral Home.