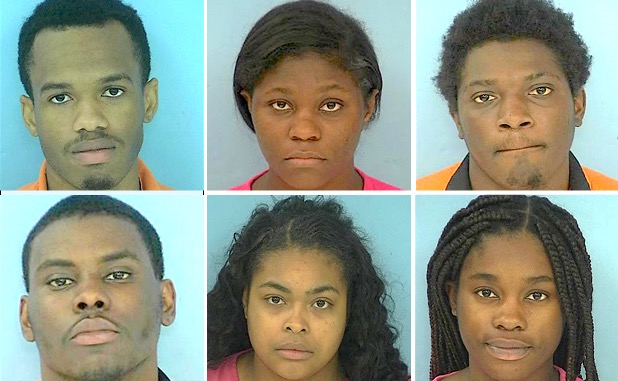 Six people from around metro Atlanta were arrested March 28 on burglary and drug charges at a residence at Kenwood Mobile Home Park off Milam Road in north Fayette County.
Charged with burglary, possession of a weapon during the commission of a crime, possession of drug-related objects and two counts of drug possession were Joshua A. Brown, 19, of Fayetteville; Kayla A. Dorsett, 18, of Scottdale; Marquiz D. James, 20, of College Park; Justin E. Manning, 20, of Fayetteville; Trenity S. Payne, 19, of Ellenwood; and Sydney A. Taylor, 18, of Stone Mountain, according to Fayette County Jail records.
Manning was also charged with second degree forgery, jail records said.
Sheriff Barry Babb said deputies on March 28 at 4:18 a.m. responded to a burglary call at an unoccupied West Lane residence, hearing music coming from the residence and observing people peeking out a window.
Inside the residence, deputies found marijuana, digital scales, suspected Ecstasy, a handgun and counterfeit $100 bills, Babb said.
Babb said the group was detained without incident, maintaining that the door was unlocked and that they were "hanging out" at the residence.