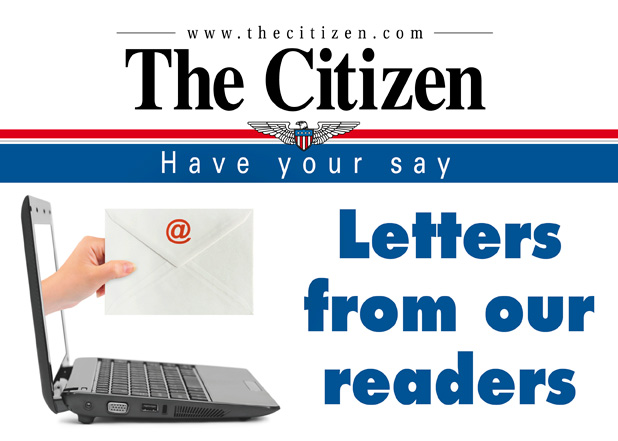 In response to the Letter to the Editor by Suzanne Sports, "'Infectious Joy' At Library's Rainbow Story Time."
Thank you to Suzanne Sports and The Citizen for bringing to my attention that on March 7, the Fayette County Library hosted an event titled "Rainbow Story Time," at which the group PFLAG, which promotes the LBGTQ+LMNOP cause, read "books celebrating diverse families."
"The stories featured a young boy taking part in the wedding of his two moms; a child with two dads at a Mother's Day school gathering; a transgendered youngster welcoming a new baby into their family; and finally, a short sweet tale questioning stereotypes entitled 'Pink Is For Boys.'" Suzanne Sports quoted for Isaiah 11:6, "… and a little child shall lead them."
I suggest Suzanne Sports be a bit more thorough in her Bible study, and she would see that Satan too knows Holy Scripture, and can use it to his own purposes (St. Matthew 4).
The Bible is filled with good things to say about homosexuality, the effeminate, and cross dressing. See Leviticus 18:22 and 20:13, Deuteronomy 22:5, Romans 1:25-32, and 1 Corinthians 6:9-10 to name a few passages. And don't forget what happened to Sodom and Gomorrha (Genesis 19).
The Church teaches that homosexuality is a sin that cries out to God for vengeance. This is because it completely distorts and overturns the natural order that male and female He created them (Genesis 2:21-24, St. Matthew 19:4-6).
I call on the Fayette County Library to cease such activities, the Board of Commissioners to issue a public apology and statement condemning the event, and reprimanding those responsible to ensure it doesn't happen again.
The Library, an educational public resource, was used to promote the lie that men can be women and women men, that man and man, or woman and woman, is the same as man and wife. Our Lord said "from the beginning it was not so." Public property and government should not be used to promote the homosexual agenda.
Government has the responsibility to promote the good, protect the innocent, and punish evil. Our public education and libraries likewise has the duty to teach truth and not falsehood.
Our secular state has said to keep God out of the classrooms and the public square, that government should stay neutral. But there is no neutral. Secularism is anti-God. Any claim or suggestion to equality or shared use of the public square for Christian and non-Christian teaching (homosexual agenda) is evil. It is equating truth and falsehood, right and wrong, good and evil. A government which promotes the false, the wrong, the evil, is tyrannical.
The PFLAG and Suzanne Sports types like to say, "Keep the government out of our bedrooms." Well, keep your bedrooms out of the public. They have their Gay Pride Parades down Main Street. They indoctrinate children in our schools and at our public libraries. Christ warned, "But he that shall scandalize one of these little ones that believe in me, it were better for him that a millstone should be hanged about his neck, and that he should be drowned in the depth of the sea," St. Matthew 18:6.
Far too long have conservatives kept quiet, allowing the liberal minority to push further and further. Conservatives relied on the silent majority to win elections and keep the status quo. And conservatives would say, "But what can we do, this is the price of freedom, and we believe in liberty."
But liberty is the right to the good, not evil, that is license, the perversion of liberty. And remaining silent in the face of evil, is not an option — qui tacet consentire videtur: he who is silent appears to consent.
Remember Edmund Burke said, "The only thing necessary for the triumph of evil is for good men to do nothing." Christ is the King of all. He isn't King of Church, or Sundays, or our homes and private lives only. He is King of all. King of the Universe. This includes the public square.
So to bracket this off and say no this is "neutral" and promote evil is to deny Him what is rightfully His. Remember Christ said, "But because thou art lukewarm, and neither cold, nor hot, I will begin to vomit thee out of my mouth." Apocalypse 3:16. Let us not fail to act, for I fear if we do, we will find that at our particular judgment, we will cry "Lord, Lord," and He will say, "Depart from me for I never knew you." St. Matthew 7:23.
So with Christ as our King, and Our Lady as our Patroness, let us say:
Down with the Rainbow Flag and Up with the Cross!
All Hail Christ the King! Viva Cristo Rey!
Jason Passmore
Catholic, Conservative, Retrograde
Fayetteville, Ga.