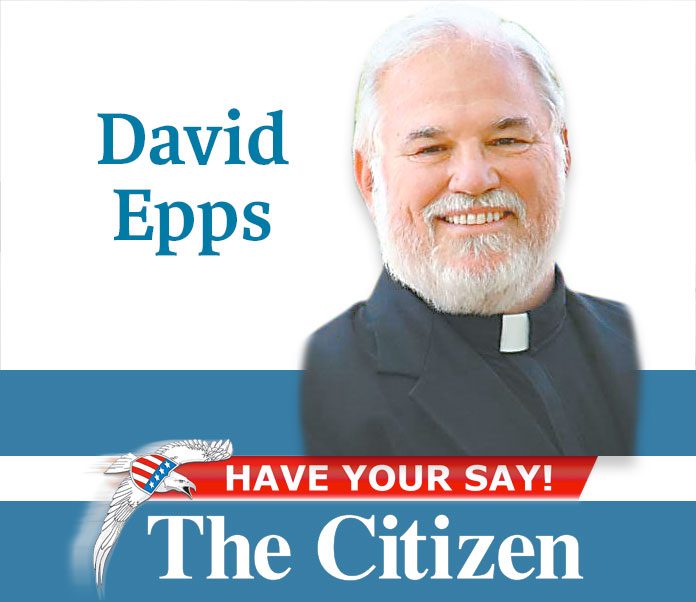 A teacher, a scholar, an athlete, accomplished, a speaker, an evangelist, a missionary, an organizer, competitive, driven, a prayer, an author, a great cook, a sweet tooth, a voracious reader, a swimmer, a wife, a mother, a grandmother, a minister, a friend.
All these words have been used to describe Judy Massey in the last few days. Her story begins in Atlanta on June 30, 1944 at what was then Crawford Long Hospital.
An Atlanta native, she would be raised by her stepfather, J. Allen Rainwater, a building products salesman, and her mother, Ora Belle (aka Bea) Rainwater, one of Atlanta's top executive secretaries. Later, a sister, Kathie, would join the family.
Judy attended Atlanta city schools and lived next door to Truett Cathy, before Mr. Cathy imagined or founded Chick-fil-A. The family attended and were active in Jefferson Avenue Baptist Church. Judy was a Brownie, a division of the Girl Scouts, and was active in the children's and youth programs of Jefferson Avenue Baptist Church.
When Judy was 11 or 12 years old, she had a dream in which God called her to foreign missionary work. As the years passed, she would feel the tension between the call to mission and the strongly felt call to have a family. She later realized that God wanted her to do both.
She attended Southwest High School where she was a member of the Young Homemakers and the National Honor Society. She was a straight "A" student and skipped the 11th grade and graduated a year early.
Judy wanted to attend the University of Georgia, but her pastor urged her to consider Carson-Newman College, in Jefferson City, Tennessee.
A year earlier, a young man named Paul Massey aspired to attend the University of Kentucky. His pastor encouraged him to enroll in Carson-Newman College. So it was that both Paul and Judy went to what is now known as Carson—Newman University, a liberal arts college affiliated with the Tennessee Baptist Convention. Paul was a sophomore, Judy a 17-year-old freshman when they met in Bible class.
Paul said to himself, "This is the cutest girl I've ever seen in my life." After three weeks, he summoned the courage to ask her out.
"I don't even know you." Judy replied.
"I'm not going out with you." Paul told her, "Just check me out. Ask around about me. People will tell you I'm a nice guy and you'll be safe with me."
Check him out she did. A few weeks later, he asked her out again and, this time, she accepted. They never looked back.
"I knew from the beginning," Paul said,  "This was not just a cute girl. This was a lady." They both attended a nearby Presbyterian church where they were impressed by the young pastor.
Paul graduated first, of course, and went to the University of Tennessee School of Law. He quickly determined that law was not for him and, after the first semester, left, moved to Atlanta, and took a position teaching history at an Atlanta high school. There, he waited for Judy to graduate. Judy moved to Atlanta to teach first grade. They were married June 12, 1965 at West Manor Baptist Church.
The following summer, the couple took 18 high school students and spent a summer in Europe, with the Foreign Language League, living in Switzerland as the students studied. They visited several countries in Europe that summer.
In 1968, Paula was born, followed by Jeff in 1970. Following the birth of Paula, Judy taught part-time until Jeff was 5 years old. She then returned to teaching school for a few years in Douglas County. It was at Mount Carmel Elementary School that Judy was named "Teacher of the Year."
Both Paul and Judy returned to school, earning master's degrees from Georgia State University. They worked, went to school at night (on alternate nights) and raised their children because, as Paul shared, "We were too dumb to know it couldn't be done."
Paul became a principal and later left education to become the President of the Printing Industry Association of Georgia. They attended and were active in First Baptist Church in Douglasville. Judy joined the Junior League in Douglas County. Judy taught herself to play bridge and started a bridge club whose 20 members met in the Massey home.
They later became part of the First Presbyterian Church in Douglasville. Paul became an Elder and Judy was active in the women's ministry and the children's ministry. During this time they both experienced the in-filling of the Holy Spirit.
Paul and Judy helped plant an independent charismatic church and help lead that congregation for the next ten years. Looking for a place to rest and be refreshed after so much activity, they became part of one of Atlanta's mega churches, Mount Paran Church of God, during the tenure of Dr. Paul Walker.
They didn't rest long as they were put in charge of the "middle adults," age 40-60. Over 3,000 people!
Paul's Board of Directors at PIAG gave him a membership at one of Atlanta's golf clubs. Paul, who didn't know how to play golf, took lessons and learned. He and Judy also took up sailing during these days. Judy didn't play golf either, so Paul set out to teach her. And he did.
Judy was so competitive at the game that she started to beat Paul. A lot! In fact, Paul confesses that she beat him "all the time." Evidently, Paul was a great teacher!
One day, during one of their games, Judy swung the club, hit the ball, which sailed toward the cup, and sank in hole-in-one! The odds of making a hole in one for an amateur golfer are 12,500 to 1. Even at the professional level, the odds are 2,500-1. About 200 people in the restaurant saw the hole in one occur and broke into cheers.
As a bit of trivia, the odds of the same player making two holes in one during the same round of golf are 67 million to 1. She did not get that second hole-in-one.
Judy was a great tennis player as well and gained a status as an "A Level Player." She and a teammate won a Doubles Tournament in one of Atlanta's tournaments.
In 1988, Paul and Judy moved to Peachtree City because of the golf. In fact, their backyard borders a golf course. They began to attend a fairly new church named Fayette Fellowship, which later relocated and was renamed Trinity Fellowship.
They were there during the time that Trinity Christian School began with 17 students. The school now has over 1,100 students. They both held various leadership positions and Trinity is where my personal journey with the Massey family began, as I was the pastor, having arrived in 1983.
(To be continued next week)
[David Epps is the pastor of the Cathedral of Christ the King, 4881 Hwy. 34 East, Sharpsburg, GA. Dr. Judy Massey passed away on February 28, 2020. Her husband, Father Paul Massey, authors The Citizen column, "Ask Father Paul."]