Landmark Christian School, just south of metro Atlanta in Fairburn and Peachtree City, is pleased to announce General Colin L. Powell, USA (Ret.) as the keynote speaker for the 2020 Soar to the Future Gala to be held at the Georgia Aquarium on March 28. For over 50 years, General Colin L. Powell, USA (Ret.) has devoted his life to public service. Having held senior military and diplomatic positions across four presidential administrations, Powell's deep commitment to democratic values and freedom has been felt throughout the world.
From 1987–1989 Powell served as President Ronald Reagan's National Security Advisor. He served from 1989–1993 as chairman of the Joint Chiefs of Staff for both President George H.W. Bush and President Bill Clinton. He was not only the youngest officer and first ROTC graduate to ever serve in the position, but also was the first African American to do so. During his time as chairman, he oversaw 28 crises to include the Panama intervention of 1989 and Operation Desert Storm in the victorious 1991 Persian Gulf War. Under President George W. Bush, Powell was appointed the 65th Secretary of State and was unanimously confirmed by the U.S. Senate. As Secretary of State, he led the State Department in major efforts to address and solve regional and civil conflicts.
Head of Landmark Christian School, Dr. Jason McMaster says, "General Powell is one of the most distinguished and accomplished leaders of our time. His military service and his time as secretary of state, has left an indelible mark on our nation. I was honored to spend time with him a few years back and I admired his passion for our country, his passion for education, his passion for character, and his incredible sense of humor. I find him to be a truly humble man, and I'm honored that he will be sharing his life's journey with us, including the significant time that he served in Atlanta. This is one of those moments and experiences in life you don't want to miss."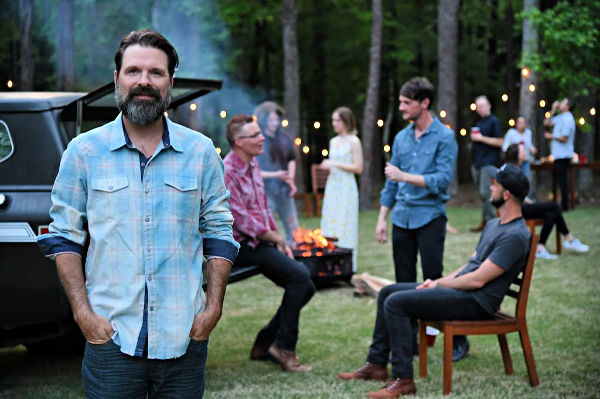 The black-tie Gala features live entertainment by Gospel Music Association's Male Vocalist of the Year and Grammy-winning Christian band, MAC POWELL and THE FAMILY REUNION. Silent and live auctions, self-guided tours of the Georgia Aquarium, and a delicious Wolfgang Puck catered dinner are included in the evening. Lori Wilson, WSB TV anchor and reporter, two-time Emmy Award-winning journalist, author, and speaker, will emcee the evening. This event is open to the public.
Landmark Christian School, K4-12, is dedicated to bringing significant scholars and leaders in history, political science, philosophy and religion to our community through this and other events. The Landmark Gala's purpose is to raise community awareness of the school's mission and to showcase innovative programs such as the Aviation Academy, Music Academy, Film Academy, and Fashion and Design Academy, making Landmark Christian one of the premier K4-12th grade schools in the state. Funds raised from this event will be designated to further the outreach to a talented student body through need-based tuition assistance and to expand the Landmark campus, including a new state-of-the-art and innovative high school to be opened in the fall of 2020.
For ticket sales, sponsorships and more info about Landmark Christian School:
https://www.landmarkchristianschool.org/events/2020-gala/overview or contact Belinda