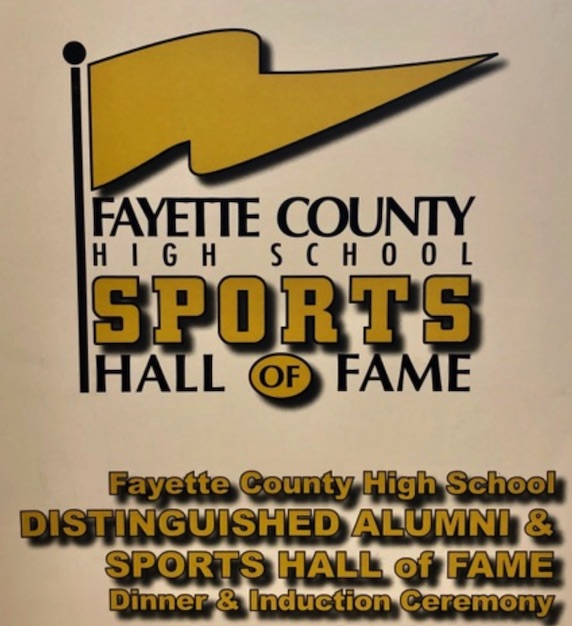 The Fayette County High School Distinguished Alumni and Sports Hall of Fame 2020 Induction & Awards Banquet will be held on Saturday, Jan. 25, at 6 p.m. in the Fayette County High School Commons Area, 1 Tiger Trail, Fayetteville.
The FCHS Hall of Fame installed its first class in 1999 and currently has 149 inductees.
Tickets for the banquet are $20 and can be purchased on line at www.eventbrite.com or by check to FCHS Hall of Fame, 805 South Glynn St., Suite 127-209, Fayetteville, GA 30214. Catering is by Big Pig BBQ.
The inductees will also be introduced on Friday night, January 24, between the boys' and girls' basketball game versus Starr's Mill at the Fayette County High gym.
The 2020 inductees include two student athletes, one coach and one distinguished alumna.
The student athletes are Melissa Johnson, Class of 1990, and Joseph Edens, Class of 2003.
Melissa was a four-year basketball star, receiving many awards including being selected to the Metro Atlanta Prep team by the Atlanta Tipoff Club. After FCHS, she was a four-year starter for Charleston Southern University.
Joseph Edens was a standout baseball player, winning All-Region and All-Area recognition. He later helped lead Samford University to the Ohio Valley Conference title. Joseph was drafted by the San Francisco Giants in 2007 and played in their farm system for several years.
Coach David Phillips (deceased) coached in Fayette County schools for 25 years. He is best known for coaching the FCHS Cross Country team to success for over 15 years, impacting many young lives.
The 2020 Distinguished alumna inductee is Dr. Michael Borders. He is a 1965 graduate of FCHS and worked in several school systems across Georgia including Fayette County High. Later he became a tenured Professor of Education at Gordon State College, receiving many national awards. Dr. Borders became the first Gordon State College education professor to be named Professor Emeritus.
The Induction Ceremony and Banquet is open to the community. The FCHS Hall of Fame Committee invites one and all to purchase tickets and attend. Nominations for the Hall of Fame may be submitted in writing to Principal Yolanda Briggs Johnson, Fayette County High School, 1 Tiger Trail, Fayetteville, GA 30214.