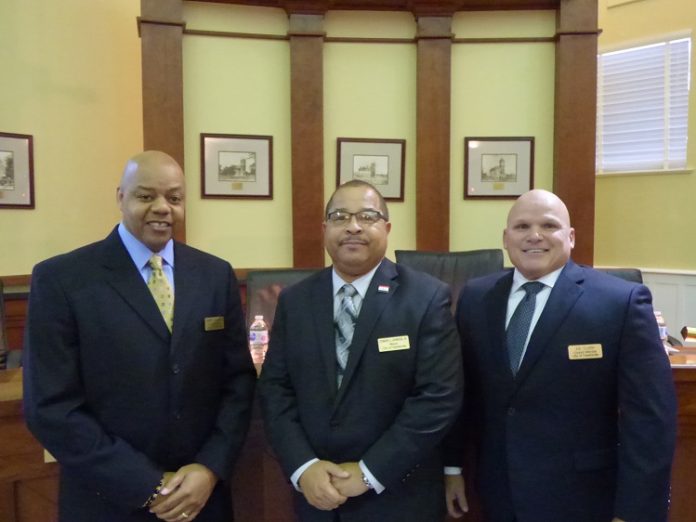 Langford and Clark take oath for their first terms; Mayor Johnson sworn in for second term — 
The elections are over and the new year brought the swearing in of Fayetteville's new elected officials which included Councilman Darryl Langford and Councilman Joe Clark.
Also taking the oath of office was Mayor Ed Johnson, who was re-elected for his second term as mayor, third term on the council. Johnson in 2011 was elected to Council Post 1 before running for mayor in 2015 and unseating incumbent Greg Clifton. In the process, Johnson became the first African-American to be elected to the top spot in any Fayette city.
The three were sworn-in by Superior Court Judge Fletcher Sams in the council chambers that was filled with supporters.
Langford defeated incumbent Harlan Shirley in the three-way Post 1 race, while Clark defeated incumbent Kathaleen Brewer in the Post 2 race.
Johnson in his second run for mayor was unopposed.