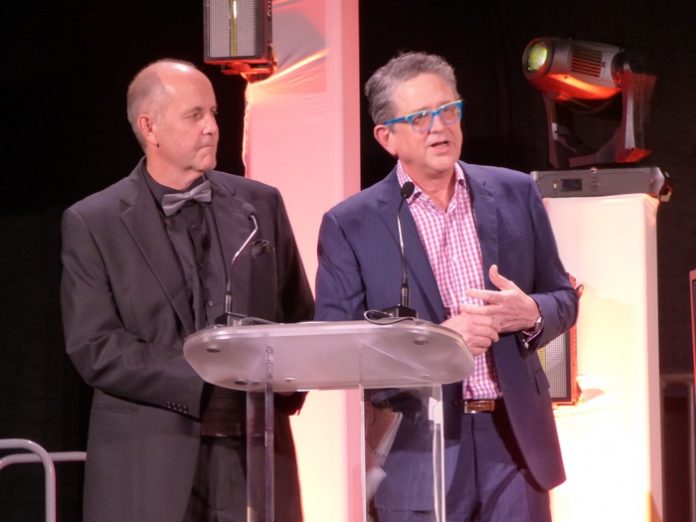 Eighteen Fayette County nonprofits were showcased Jan. 11 at the annual Reel People Care fundraiser, an event held at Pinewood Atlanta Studios in Fayetteville to help support the efforts of the organizations across the county.
Since its inception in 2014, the annual event has raised more than $3.5 million for local nonprofit organizations.
The elaborate annual event was held this year in Soundstage 16, where the night's activities included presentations from nonprofits and others that highlighted the work done throughout the community.
The evening also included the annual silent auction, musical entertainment and, of course, a multi-course dinner provided by Hanna Brothers.
Not to be overlooked, Reel People Care each year is a production of Pinewood Atlanta Studios and the many affiliated companies that populate the studio lot, and without whose combined efforts the fundraiser would not be possible.