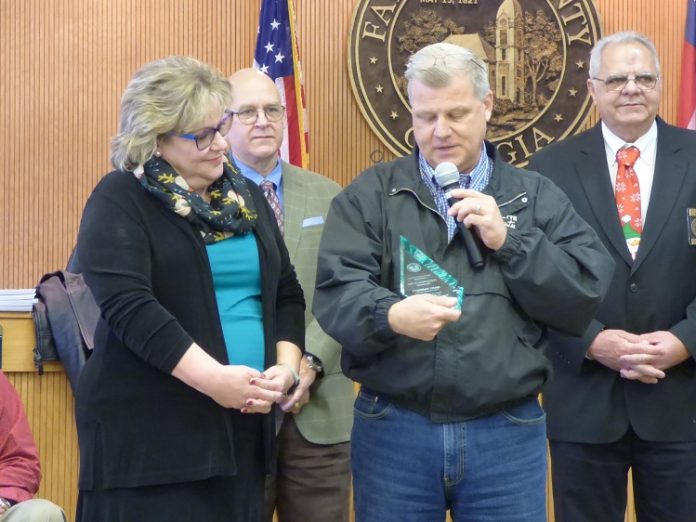 It has been more than 17 years that Chief Finance Officer Mary Parrott has been involved with the Fayette County Finance Department. That time came to an end when her retirement was announced at the Dec. 12 meeting of the Fayette County Commission.
The announcement of Parrott's retirement came with a brief, yet animated, presentation at the beginning of the meeting, where Parrott was surrounded by commissioners and finance staff.
County Administrator Steve Rapson in acknowledging Parrott's benefit to staff and her efforts on behalf of the county said those years-long contributions will be missed.
"There are a couple of employees, when they leave you immediately feel their leaving, and Mary is one of those," Rapson said. "Her leadership and guidance will be greatly missed."