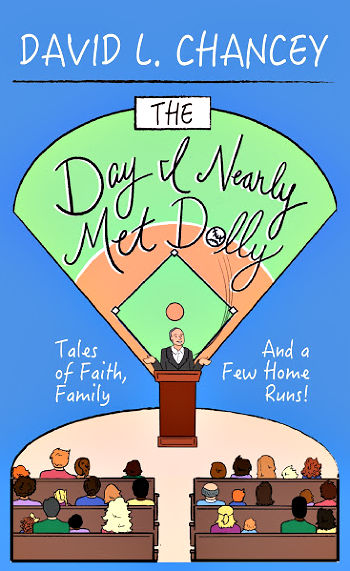 David L. Chancey, pastor at Fayetteville's McDonough Road Baptist Church and longtime columnist for The Citizen, released his first book November 18. Entitled The Day I Nearly Met Dolly: Tales of Faith, Family and a Few Homeruns, the book is a "legacy piece" Chancey has been working on since February, 2018.
"For years," Chancey said, "I've wanted to take all this content from columns and sermon material and turn a portion into a book that, if for no other reason, I could leave for my children and grandchildren."
He didn't know where to start until he attended the Florida Christian Writer's Conference in Lake Wales, Florida, in early 2018. He received some guidance and began organizing and refreshing material. Then his editor helped to enlarge and polish content.
"Some of the book contains updated content that first appeared in The Citizen and other material is brand new."
The book's purpose is to inspire and encourage, he said. He uses his writing gifts to expand his ministry beyond the pulpit.
"I want my writing to glorify God by encouraging readers to run with diligence the race of the Christian life and relish the journey along the way. Every day with Jesus should be sweeter than the day before."
Chancey has been writing for the local paper for at least eighteen years.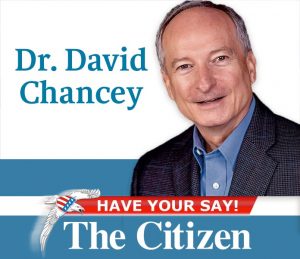 "The earliest clipping I can find is dated January 13, 2002," he said. "It's a column about former Georgia Tech Coach George O'Leary lying on his resume. I took that news development and wrote about the need for telling the truth. O'Leary's downfall should make us leery of lying, I wrote.
"I owe a great deal of gratitude to the Beverlys for continuing to stick with me through the years and allowing me to minister to our community through writing."
Chancey's column continues to appear on the online edition of The Citizen every third week as he rotates with Justin Kollmeyer and Father Paul Massey. The Day I Nearly Met Dolly: Tales of Faith, Family and a Few Home Runs is available on Amazon or directly from Chancey. You can reach him at davidlchancey@gmail.com.