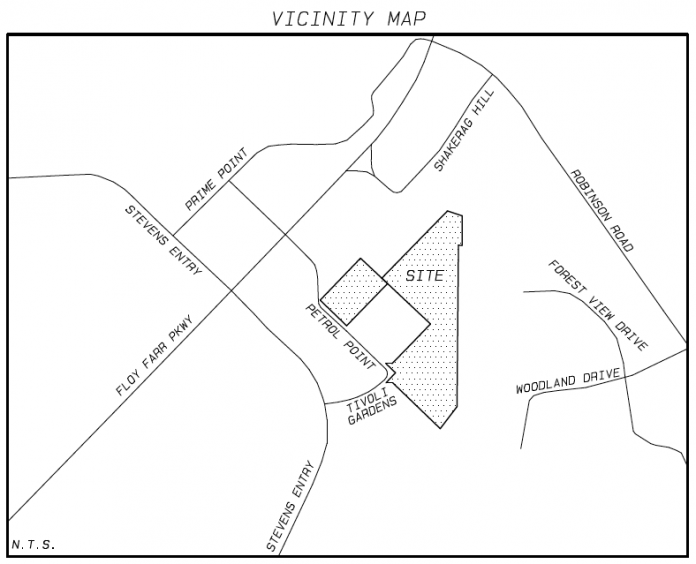 Phase I approval brings fewer homes; construction could begin next summer — 
The conceptual site plan and conceptual plat for Phase 1 of the Laurel Brooke mini-village center along Petrol Point off Ga. Highway 54 was approved Nov. 11 by the Peachtree City Planning Commission on a 3-0 vote. The appearance followed the Nov. 7 mixed-use rezoning approval by the City Council.
City Planning and Development Director Robin Cailloux explained that Phase 1 includes all but a .78-acre section of the 8.9-acre parcel located on the southeast portion of the property.
As approved by the council, the development can include a maximum of 35 single-family units, a maximum of 11 mixed-use commercial buildings and bed and breakfast cottages that cannot be on individually-subdivided lots. Requirements also included a minimum of two multi-use path connections and an easement for a third possible connection.
As presented and approved by planning commissioners, Phase 1 includes the mixed-use commercial area off Petrol Point, 25 single-family lots, a simplified interior street plan and eight bed and breakfast cottages on the northeast portion of the property. What had been one of the single-family lots on the northeast side was lost to a reconfiguration of the street layout and bed and breakfast cottages to accommodate a stormwater detention area.
Cailloux said the changes comply with the ordinance and were not significant.
Pertaining to setbacks, the commercial lots meet all zoning standards while the residential lots exceed the standards, said Cailloux.
Cailloux added that staff will ensure that commercial elevations comply with the architectural scheme during the development's building permit process.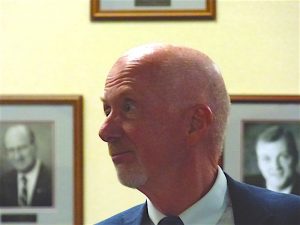 Speaking for the applicant, attorney Rick Lindsey said plans call for beginning the project in late spring or early summer 2020.
Pertaining to the .78-acre Phase 2 portion of the property, Lindsey said that area would likely be slated for single-family unless the developer wants to try for condominiums instead, though that is currently uncertain.
"It's likely at this point to be single-family," Lindsey said.
The Phase 2 area was originally proposed to be the site of a condominium building, though that plan was withdrawn prior to council approval.
The Laurel Brooke site had gone undeveloped for more than 30 years.