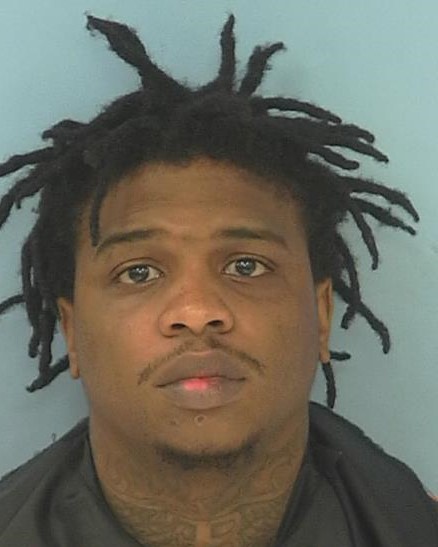 An Atlanta man is in custody after leading Tyrone police on a chase south on Ga. Highway 74 on Nov. 4, then abandoning the vehicle and running inside Crowne Plaza Peachtree in Peachtree City.
Ronnel Houston, 30, was charged with possession of a firearm by a convicted felon, possession of a firearm during the commission of a crime, felony fleeing and attempting to elude, driving while unlicensed and speeding (95 mph in a 55 mph zone), according to Tyrone Police Department spokesman Philip Nelson.
Nelson said an officer on patrol observed a vehicle speeding as it travelled southbound on Hwy. 74. At one point, the vehicle was clocked on radar travelling 95 miles per hour.
The Tyrone officer pursued the vehicle that entered Peachtree City and pulled into the Crowne Plaza off Aberdeen Parkway, Nelson said.
Pulling in behind Houston, the officer saw him exit the car and run into the hotel, with the officer giving chase.
Units from Peachtree City and Georgia State Patrol quickly arrived at the scene and begin clearing the hotel, Nelson said.
Nelson said Houston was found by a GSP officer on the third floor and was taken into custody.
A handgun was found in the vehicle Houston had driven, Nelson added.