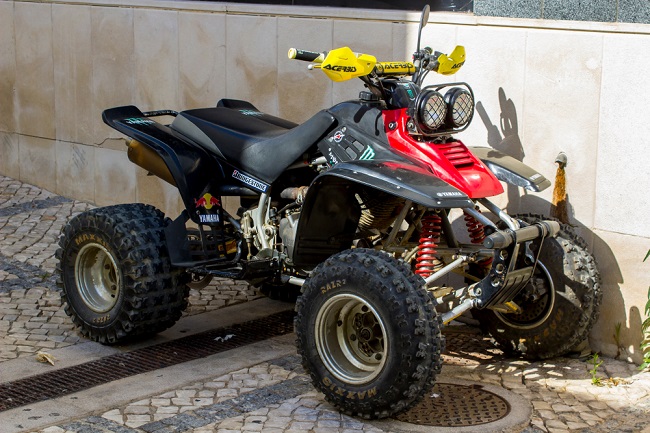 Those wanting to sell a vehicle should be wary of a potential buyer wanting to meet at a vacant home to make the transaction. A Fayette County man had that happen on Oct. 24, and ended up having the "buyer" drive off with the his 4-wheeler.
Sheriff Barry Babb said a man arranged to meet a potential buyer at a gas station on Ga. Highway 138. Once he arrived and after discussing the price, the man wanting to buy the Yamaha 4-wheeler said he wanted to get the money for the transaction.
The seller followed the man to a residence on Dix Lee On Drive off Ga. Highway 279 in north Fayette.
With the owner agreeing to the test drive, the potential buyer drove off and did not return, Babb said.
Babb said the house was vacant, with a real estate agent's lock on the front door.
In Peachtree City, a vehicle at a business on Ga. Highway 54 West was entered on Oct. 24 between noon and 4 p.m. by using what appeared to be a tool to gain access through the driver's side door. Nothing was reported missing from the vehicle, police reports said.
In another incident, officers on Oct. 23 responded to a business on Marketplace Connector where a vehicle owner reported a door lock on his vehicle was punched. Stolen items included a professional knife set, a knife bag, a DeWalt drill and $20 in cash.