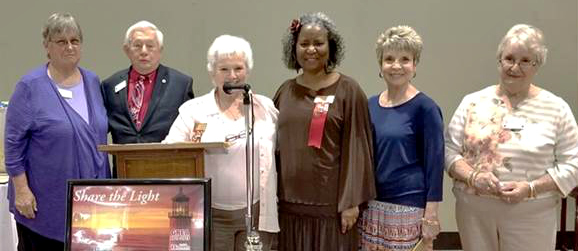 Vicki Davis, AREA X Director of Georgia Retired Educators Association (GREA) will present the program for the October 10, 2019 meeting of Fayette County Retired Educators Association (FCREA).

Davis will present information regarding GREA's mission, goals, support, support, and legislative actions for educators retired from the State of Georgia. Any educator retired from the State of Georgia is welcome to attend this meeting.

FCREA meets the second Thursday of each month, usually at Fayetteville First United Methodist Church. All meetings start at 10:30 AM unless otherwise noted on our website.