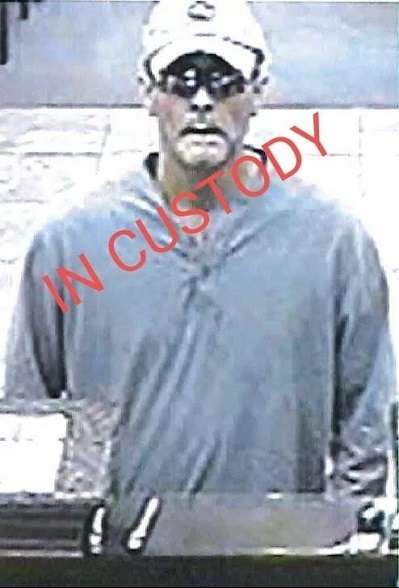 The man suspected of the Aug. 6 robbery of United Community Bank in Tyrone is in custody in Alabama.
Monte Clayton Lynch, 49, from St. Louis, Mo., was taken into custody on Aug.15, in Alabama after allegedly robbing a bank there, according to Tyrone Police Department spokesman Philip Nelson.
"Our investigators have secured several warrants in reference to the recent bank robbery at United Community Bank," Nelson said.
United Community Bank on Ga. Highway 74 in Tyrone was robbed on Aug. 6 just after 2 p.m.
Nelson at the time said the subject entered the bank, walked over to Teller #2, and showed her a note stating "give me all the money."
After receiving the money, estimated to be in the amount of $5,000 in cash, the suspect took the note back and exited the bank through the back doors, Nelson said.