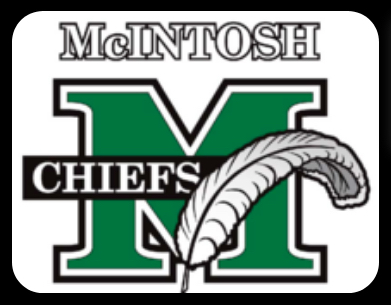 The McIntosh High School Hall of Fame proudly announces the Class of 2019 inductees. The 9th Annual event will be held Oct. 18 and 19. This year, there are two Athlete inductees and two Distinguished Alumni. The 1997 State Championship Chiefettes UDA Dance Team will also be recognized. The Class of 2019 inductees are:
Britte Hardy Aromashodu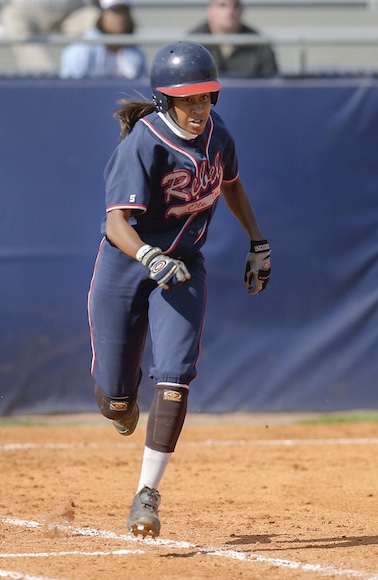 Class of 2000; Athlete being inducted for Softball. Four year Varsity Letter winner in three sports: Softball, Track, Basketball. Played Varsity Soccer one year and helped team win State Championship in 2000.
Broke and held school track records and was Region Champ in the 100, 200, 4X100, 4×400 and long jump for multiple years. Won Gold at State track invitational in distance medley relay. State track qualifier all four years at McIntosh. Longtime PTC community volunteer with children and elderly.
Awarded track scholarship to the University of Mississippi (Ole Miss) and earned Varsity letter freshman year. Also walked on softball team, becoming first African American softball player at Ole Miss. Played softball exclusively after that. Led team in steals and batting average junior year.  Team Captain and Student-Athlete of the Week senior year. Varsity Letter winner, SEC Honor Roll & Dean's List all four years, as well as regular volunteer in Oxford MS at schools, food banks and local softball camps. Earned Criminal Justice degree with a minor in Spanish.
Post grad, she was Graduate Assistant Coach for Ole Miss softball, a Recruiter and Panelist for Title IX Women's Scholarships and Athletic Rights at Ole Miss. Still actively plays coed and womens softball. Since 2007, she's worked for Nike.
Deanna Walsh McCurdy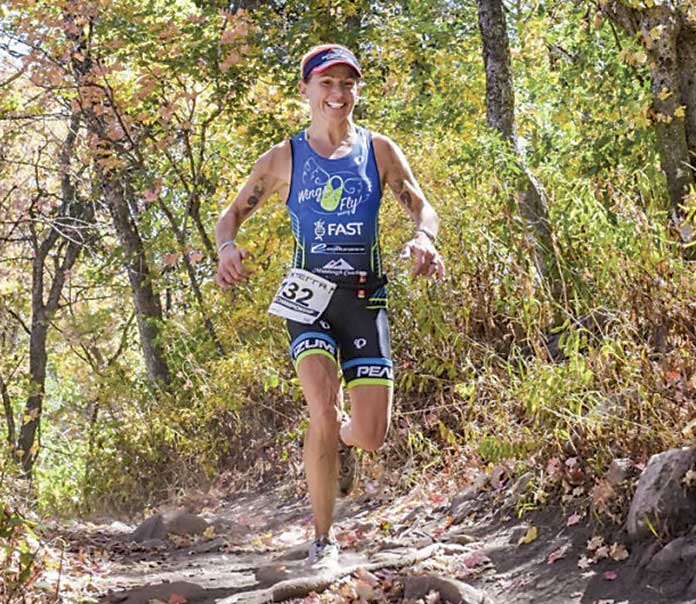 Class of 1992; Athlete being inducted for Cross Country. Varsity letter winner in Cross Country and Track. Member 1991 Cross Country AAAA Region Champions, which placed 4th in AAAA State.
Named to Individual All-Region Cross Country Team. Captain of both Cross Country and Track Teams. State Qualifier 4×400 Relay Team. Spirit of McIntosh Marching Band 4-year member and Captain. Graduated top 1% in class (5th out of 413) with numerous academic awards and honors.
Four-year Varsity letter winner, team captain on University of Evansville Division I Cross Country team, which was Academic All-American three years. Assistant Coach 1997.  On Dean's List three years; graduated cum laude with two bachelor's degrees in Exercise Science and Physical Therapy. Continued running post grad. Numerous 1st place finishes in road, trail and Adventure races, marathons, triathlons and duathlons.
Two-time XTERRA regional champ; two-time national champ; won women's amateur XTERRA Pan Am title in 2016 and 2017; age group World Champion in 2018. USA Triathlon Off-Road Triathlete of the Year 2018 and 2017; four- time USA Triathlon All American; and Ms. XTERRA 2017.
Founded Team Miles for Smiles which raises time money for research to cure Angelman Syndrome – which her youngest daughter has been diagnosed with – and to help other A.S. children to train for and  their first 5k, triathlon, or marathon.
Rob Berschinski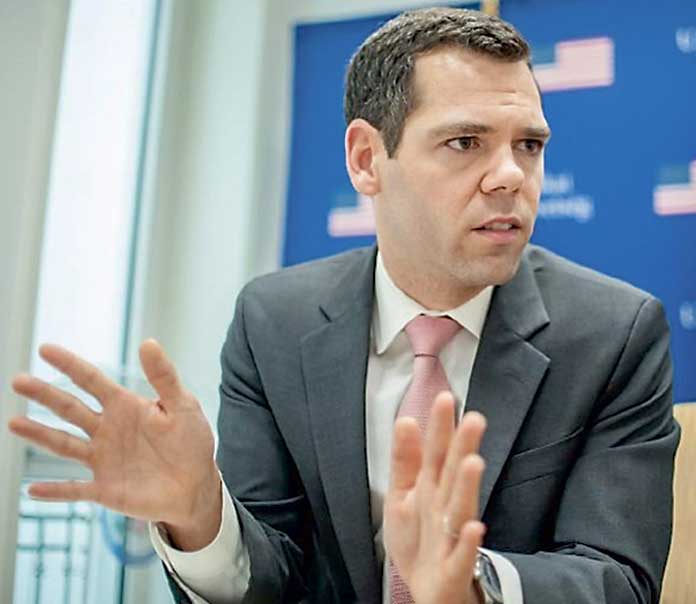 Class of 1998; being inducted as Distinguished Alumni. At MHS, he was an academic and athletic stand-out. 1998 STAR Student;  National Merit Finalist; Senior VIP; Honor Graduate;  National Honor  Society, Beta Club, President of German National Honor Society; Model UN leader;  Science Olympiad champion with multiple individual and team titles.
Earned ten varsity letters (four cross country, four track, two swimming); member, 1996 Cross Country State AAAA champions, ranked 10th in nation; state qualifier for swimming and track; won gold with 4×1600 Florida Relays team; won numerous academic scholarships including full Air Force ROTC scholarship to Yale. Graduated with honors with degree in Political Science, concentrating in International Relations. Won Air Force ROTC National Cadet of Year award, valedictorian of his Intelligence Officers Course.
Served in Korea, Germany and Iraq, then won full tuition teaching fellowship back at Yale. Earned Masters in International Relations with concentration in Security Policy and was program valedictorian. Served in multiple high-level government positions in the Department of Defense, Department of State, White House National Security Council Staff, Senate Appropriations Sub-Committee on Defense, and U.S. Mission to the United Nations.
Since 2017, he's been the Senior Vice President for policy at Human Rights First, a nonpartisan, 501(c)(3), international human rights organization based in New York and Washington, D.C.
Joseph Jarrell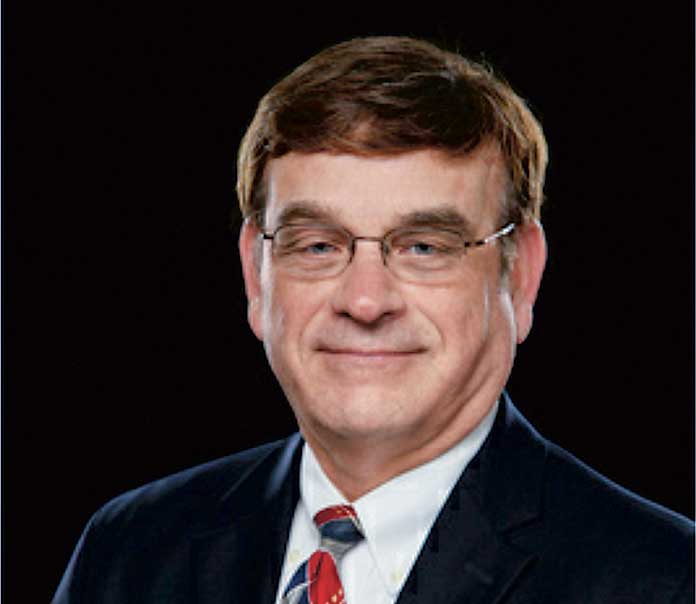 Longtime MHS Faculty 1988-2015; being inducted as Distinguished Alumni. Outstanding student before becoming a beloved McIntosh teacher. Valedictorian at Tennessee Temple University where he graduated Summa Cum Laude with a 4.0 GPA and a degree in Secondary Education and History.
Two Masters Degrees: one from Bob Jones University in Educational Administration and Supervision; the other from  Furman in History and Education. Earned EdS certificate from Georgia State, where his graduate paper won first place in National Archives/ Georgia Association of Historians competition.
At McIntosh, he taught World History and was a mentor as well as highly regarded and involved educator. 1991 STAR teacher and 2004 Coca Cola Scholars Foundation Educator of Distinction. Created the Top Banana award to recognize his students who earned exceptional test scores. Sponsored the Young Republicans Club for over two decades. Elected President of the 1300-member Fayette County Professional Association of Georgia Educators (PAGE).
Led and served on multiple committees to improve teaching, revise curriculum, upgrade standards, select scholarship recipients, classroom management, and more. Selected students for Governors Honors program in Social Studies and judged DAR Essays. Sought-after panelist and workshop presenter.
Longtime Atlanta Journal Constitution editorial contributor. Won prestigious private foundation and government grants. Jarrell retired from McIntosh in 2015 and now works as Social Studies writer at the BJU Press.