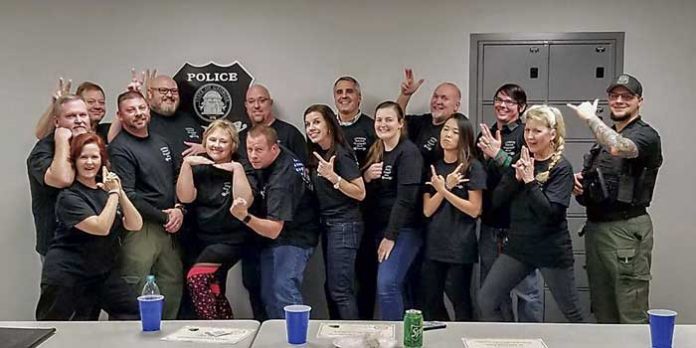 The Tyrone Police Department is set to begin its Citizens Police Academy (CPA) beginning in late August. Those interested must sign up no later than July 1.
Tyrone Police Department spokesman Philip Nelson said the he eight weekly sessions of the CPA will be held on Tuesday evenings from 6 p.m. until 8:30 p.m. beginning on Aug. 27 and will run through Oct. 22, excluding Sept. 3.
 Nelson said each session will be taught and/or led by Tyrone police officers.
Attendance is limited to Tyrone residents and/or business owners who are at least 18 years old and have not been convicted of a felony (applicants must agree to a background check), said Nelson.
"This is a great opportunity to learn more about your police department, the law enforcement profession, and get to know the officers who serve your community," Nelson said. Topics covered include: criminal investigations and crime scene processing, narcotics enforcement and K9 Unit, officer survival/mechanics of arrest, firearms (students will experience our state of the art use of force simulator), situational awareness, domestic violence, community initiatives, and more.
"As part of the experience, you'll also sign up to do a ride along with one of our officers to experience 'a day in the life'" Nelson noted.
 Applications can be picked up at the Tyrone Police Department, located at 945 Senoia Road Tyrone or downloaded at www.tyronepd.org/cpa.
Applications should be completed and turned in to Lt. Philip Nelson no later than July 1. If there are any questions please contact Lt. Philip Nelson, training coordinator (pnelson@tyrone org), or phone 770-487-4732.