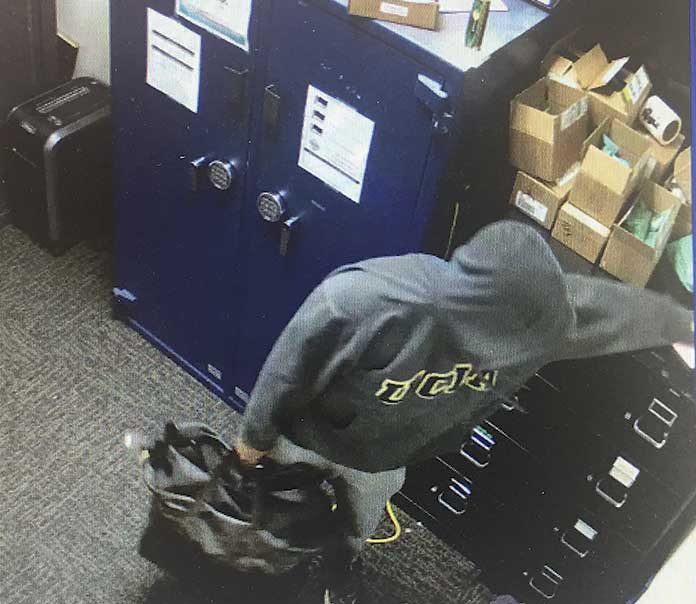 Thieves bust out car windows in Peachtree City, Fayetteville 
Fayetteville police investigators are searching for a man who committed an armed robbery the AT&T phone store on South Glynn Street during the morning hours of April 19.
Fayetteville Police Department spokesperson Ann Marie Burdett said the man committed the robbery at approximately 9:30 a.m. He was described as a black male, between 5'8" and 6 feet in height, with an average build and wearing a gray hoodie with UCLA lettering.
The man was seen entering a dark-colored Lexus four-door sedan.
Anyone with information pertaining to the suspect or the vehicle is asked to contact Detective Tracey Baker of the Fayetteville Police Department at 770-719-4225.
Thieves break into 3 parked vehicles
The period of April 12-19 came with several entering auto incidents across Fayette County.
In Peachtree City, there were two entering auto incidents at a business on North Commerce Drive.
Reported on April 13, one of the vehicles had the back passenger windows smashed but nothing taken, while the second vehicle, reported April 14, had the left rear window forced but nothing taken, according to police reports.
In Fayetteville, a woman reported her car entered on April 17 while at the Goodwill store on Ga. Highway 85 North.
Returning to her vehicle, the woman found the rear passenger window busted and her purse and its contents, which was on the floor, missing from the car, according to Fayetteville Police Department spokesman Jeff Harris.